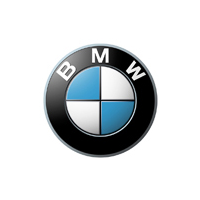 F650GS (2008-2012)
The BMW F650GS is a good choice for a commuting motorcycle. First introduced in 2008 the F650GS is a smaller version of the F700 and F800GS and is a great all-round enduro motorbike. We manufacture all our UK road legal exhaust ranges in oval form for the F650GS giving you the option to really personalise your ride.
Transform your BMW F650GS parallel twin motorcycle to emit a rich and distinct sound with one of these exhausts...
We Have Exhausts For BMW Exhausts Bikes
Select Your Motorcycle
What Others Have To Say About Us
Rider Reviews
I'm really pleased with it...the black exhaust on silver/black looks great, in my humble opinion. It sounds great, the standard exhaust was always a bit quiet & not low enough in sound, this transforms it, a lovely low rumble.
Our Range Of Motorcycle Road Legal & Race Exhausts
Exhausts For Your Bike