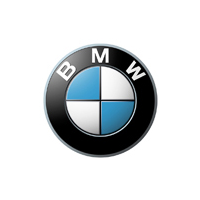 F750GS / Sport (2018+)
The BMW F750GS motorcycle is a new model for 2018 onwards. Fuel exhausts will fit the BMW F750GS motorbike models from 2018 onwards including the F750GS and F750GS Sport. Our system fits directly onto the OEM system and as the catalytic convertor remains in place, most of the silencing is absorbed within the cat itself. There is no need to fit a DB killer / removable baffle in our road legal exhausts, they are quiet enough to meet UK road legal requirements without one. If you choose to decat your bike then this will increase the noise level of the system and then a DB killer / removable baffle is recommended.
All of our UK road legal exhaust ranges are available for the F750GS models giving you the option to really personalise your ride.
Transform your BMW F750GS parallel twin motorcycle to emit a rich and distinct sound with one of these exhausts...
We Have Exhausts For BMW Exhausts Bikes
Select Your Motorcycle
Our Range Of Motorcycle Road Legal & Race Exhausts
Exhausts For Your Bike