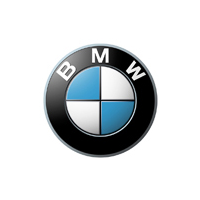 F850GS / Adventure / Sport (2018+)
The BMW F850GS motorcycle model replaced its predecessor, the F800GS, in 2018 for the 2018 onwards model year. Fuel exhausts will fit the BMW F850GS motorbike models from 2018 onwards including the F850GS, F850GS Sport, F850GS Adventure and F850GS Adventure Sport. Our system fits directly onto the OEM system and as the catalytic convertor remains in place, most of the silencing is absorbed within the cat itself. There is no need to fit a DB killer / removable baffle in our road legal exhausts, they are quiet enough to meet UK road legal requirements without one. If you choose to decat your bike then this will increase the noise level of the system and then a DB killer / removable baffle is recommended.
All of our UK road legal exhaust ranges are available for the F850GS models giving you the option to really personalise your ride.
Transform your BMW F850GS parallel twin motorcycle to emit a rich and distinct sound with one of these exhausts...
We Have Exhausts For BMW Exhausts Bikes
Select Your Motorcycle
What Others Have To Say About Us
Rider Reviews
Thanks to all at Fuel Exhausts. Arrived in 2 days, fitted in 20 mins. Great looking exhaust and sounds good. Very happy!
Arrived today 1130. Fitted by 12am. Superb quality. Changed the look of the bike.
Our Range Of Motorcycle Road Legal & Race Exhausts
Exhausts For Your Bike
Exhaust Weights and Decibel Ratings
Technical Information
Exhaust Decibel Ratings
With Baffle
Without Baffle
Sleeve Length
3000rpm
5000rpm
3000rpm
5000rpm
OEM EXHAUST
As Standard
87db
94db
N/A
Road Legal Range
Classic
Midi (400mm)
84db
93db
87db
94db
Slash
Midi (400mm)
84db
93db
87db
94db
F1R Road
Midi (400mm)
84db
93db
87db
94db
Diablo
Midi (400mm)
84db
93db
87db
94db
Stealth
Midi (400mm)
84db
93db
87db
94db
Race Range
Exhaust Weights
Exhaust Range
Sleeve Length
Finish
Exhaust Weight
OEM EXHAUST
As Standard
As Standard
4.7kg
Classic - Slash - F1R Road - Diablo - Stealth
Classic - Slash - F1R Road - Diablo
Mini (350mm)
Stainless
2.2kg
Ceramic
2.2kg
Carbon Fibre
1.5kg
Titanium
1.7kg
Midi (400mm)
Stainless
2.3kg
Ceramic
2.3kg
Carbon Fibre
1.7kg
Titanium
1.9kg
Classic - Slash - F1R Road
Classic - Slash - Diablo
Classic - F1R Road - Diablo
Slash - F1R Road - Diablo
Classic - Slash
Classic - F1R Road
Classic - Diablo
Slash - F1R Road
Slash - Diablo
F1R Road - Diablo
Classic
Slash
F1R Road
Diablo
Stealth
Mini (350mm)
Ceramic
2.2kg
Carbon Fibre
1.5kg
Midi (400mm)
Ceramic
2.3kg
Carbon Fibre
1.7kg
F1R Race