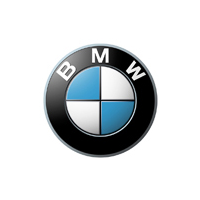 R1200GS / Adventure LC (2013-2018)
The BMW R1200GS motorcycle model originally replaced its predecessor, the R1150GS, in 2005. These exhausts fit the BMW R1200GS (LC) motorbike models from 2013 onwards. All of our UK road legal exhaust ranges are available for the R1200GS models giving you the option to really personalise your ride.
Transform your BMW R1200GS parallel twin motorcycle to emit a rich and distinct sound with one of these exhausts...
We Have Exhausts For BMW Exhausts Bikes
Select Your Motorcycle
What Others Have To Say About Us
Rider Reviews
First impressions assured me of the amazing pride you both take in your work. It was beautifully and carefully packaged and even included a couple of very welcome gifts. Nice touch. But my word what a stunning exhaust it is! Seriously, it is a beautiful piece of work and I simply couldn't wait to acknowledge this fact to you. I am not someone who is easily impressed but I was genuinely blown away by the sheer quality of materials and the very evident craftsmanship and care deployed in its manufacture. It helped that, having watched all of your YouTube videos, I could visualise Damian doing his thing in the workshop and bringing this thing into being. For now, I just want to say Thank You and to congratulate you for keeping the flag flying with such pride. I'm delighted with the exhaust (but then you've probably realised that by now!).
Received pipe today, so good to have something made in Britain not China! All the best for Christmas and New Year. Fuel Down Under. Luv it!
Great service, sound and looks.
Our Range Of Motorcycle Road Legal & Race Exhausts
Exhausts For Your Bike
Exhaust Weights and Decibel Ratings
Technical Information
Exhaust Decibel Ratings
With Baffle
Without Baffle
Sleeve Length
3000rpm
5000rpm
3000rpm
5000rpm
OEM EXHAUST
As Standard
86db
94db
N/A
Road Legal Range
Classic
Midi (400mm)
87db
95db
91db
100db
Slash
Midi (400mm)
87db
95db
91db
100db
F1R Road
Midi (400mm)
87db
95db
91db
100db
Diablo
Midi (400mm)
87db
95db
91db
100db
Stealth
Midi (400mm)
87db
95db
91db
100db
Race Range
Exhaust Weights
Exhaust Range
Sleeve Length
Finish
Exhaust Weight
OEM EXHAUST
As Standard
As Standard
4.9kg
Classic - Slash - F1R Road - Diablo - Stealth
Classic - Slash - F1R Road - Diablo
Midi (400mm)
Stainless
2.3kg
Ceramic
2.3kg
Titanium
1.9kg
Classic - Slash - F1R Road
Classic - Slash - Diablo
Classic - F1R Road - Diablo
Slash - F1R Road - Diablo
Classic - Slash
Classic - F1R Road
Classic - Diablo
Slash - F1R Road
Slash - Diablo
F1R Road - Diablo
Classic
Slash
F1R Road
Diablo
Stealth
Midi (400mm)
Ceramic
2.3kg
F1R Race