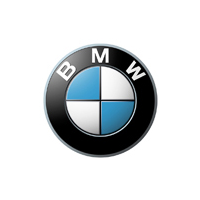 R1200R / S LC (2015+)
The BMW R1200R motorcycle model originally replaced its predecessor, the R1150R, in 2006. These exhausts fit the BMW R1200R and R1200RS (LC) motorbike models from 2015 onwards. All of our UK road legal exhaust ranges are available for the R1200 R and S models and in a couple of exhaust sleeve lengths, giving you the option to really personalise your ride.
Transform your BMW R1200R or R1200RS parallel twin motorcycle to emit a rich and distinct sound with one of these exhausts...
We Have Exhausts For BMW Exhausts Bikes
Select Your Motorcycle
What Others Have To Say About Us
Rider Reviews
Fantastic customer service. Looks good and an amazing sound!
Quality product, easy to fit and a very reasonable price - brilliant sound too!!
Thank you for the prompt delivery of the Diablo for my R1200RS. Just what I was after, not too noisy, but a nice rasp under acceleration. Perfect. And having a black RS....

Our Range Of Motorcycle Road Legal & Race Exhausts
Exhausts For Your Bike
Exhaust Weights and Decibel Ratings
Technical Information
Exhaust Decibel Ratings
With Baffle
Without Baffle
Sleeve Length
3000rpm
5000rpm
3000rpm
5000rpm
OEM EXHAUST
As Standard
89db
95db
N/A
Road Legal Range
Classic
Mini (350mm)
89db
94db
94db
99db
Midi (400mm)
88db
93db
91db
98db
Slash
Mini (350mm)
89db
94db
94db
99db
Midi (400mm)
88db
93db
91db
98db
F1R Road
Mini (350mm)
89db
94db
94db
99db
Midi (400mm)
88db
93db
91db
98db
Diablo
Mini (350mm)
89db
94db
94db
99db
Midi (400mm)
88db
93db
91db
98db
Race Range
Exhaust Weights
Exhaust Range
Sleeve Length
Finish
Exhaust Weight
OEM EXHAUST
As Standard
As Standard
4.5kg
Classic - Slash - F1R Road - Diablo
Mini (350mm)
Stainless
2.2kg
Titanium
1.7kg
Midi (400mm)
Stainless
2.3kg
Titanium
1.9kg
Classic - Slash - F1R Road
Classic - Slash - Diablo
Classic - F1R Road - Diablo
Slash - F1R Road - Diablo
Classic - Slash
Classic - F1R Road
Classic - Diablo
Slash - F1R Road
Slash - Diablo
F1R Road - Diablo
Classic
Slash
F1R Road
Diablo
F1R Race