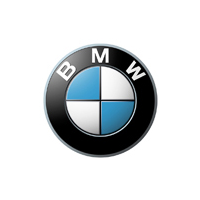 R1250GS / Adventure LC (2018+)
The BMW R1250GS motorcycle model replaced its predecessor, the liquid cooled R1200GS, in 2018 for the 2019 onwards model year. There are minor aesthetic differences between the 2018 R1200GS and the 2019 R1250GS. Fuel exhausts will fit the BMW R1250GS motorbike models from 2018 onwards. All of our UK road legal exhaust ranges are available for the R1250GS models giving you the option to really personalise your ride.
Transform your BMW R1250GS parallel twin motorcycle to emit a rich and distinct sound with one of these exhausts...
We Have Exhausts For BMW Exhausts Bikes
Select Your Motorcycle
What Others Have To Say About Us
Rider Reviews
Very happy with my new exhaust.
Purchased end can for my BMW. Sounds brilliant and a great price. Been on almost 3 years and still looks great considering I use all year round. Louise was great with all my technical questions.
Great exhaust. Looks and sounds the nuts on the GS and much lighter. Great Value.
Our Range Of Motorcycle Road Legal & Race Exhausts
Exhausts For Your Bike
Exhaust Weights and Decibel Ratings
Technical Information
Exhaust Decibel Ratings
With Baffle
Without Baffle
Sleeve Length
3000rpm
5000rpm
3000rpm
5000rpm
OEM EXHAUST
As Standard
84db
91db
N/A
Road Legal Range
Classic
Mini (350mm)
84db
94db
87db
100db
Slash
Mini (350mm)
84db
94db
87db
100db
F1R Road
Mini (350mm)
84db
94db
87db
100db
Diablo
Mini (350mm)
84db
94db
87db
100db
Race Range
Exhaust Weights
Exhaust Range
Sleeve Length
Finish
Exhaust Weight
OEM EXHAUST
As Standard
As Standard
5.3kg
Classic - Slash - F1R Road - Diablo
Mini (350mm)
Stainless
2.2kg
Titanium
1.7kg
Classic - Slash - F1R Road
Classic - Slash - Diablo
Classic - F1R Road - Diablo
Slash - F1R Road - Diablo
Classic - Slash
Classic - F1R Road
Classic - Diablo
Slash - F1R Road
Slash - Diablo
F1R Road - Diablo
Classic
Slash
F1R Road
Diablo
F1R Race