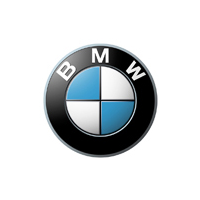 R1250R / RS Sport (2019+)
The BMW R1250R motorcycle model replaced its predecessor, the R1200R / RS for the 2019 onwards model year. This BMW Roadster is available in the R model or the sport version, the R1250R SE. These exhausts fit all BMW R1250R and R1250RS motorbike models from 2019 onwards. All of our UK road legal exhaust ranges are available for the R1250 R and RS models and in a couple of exhaust sleeve lengths, giving you the option to really personalise your ride.
Transform your BMW R1250R or R1250RS parallel twin motorcycle to emit a rich and distinct sound with one of these exhausts...
We Have Exhausts For BMW Exhausts Bikes
Select Your Motorcycle
Our Range Of Motorcycle Road Legal & Race Exhausts
Exhausts For Your Bike
Exhaust Weights and Decibel Ratings
Technical Information
Exhaust Decibel Ratings
With Baffle
Without Baffle
Sleeve Length
3000rpm
5000rpm
3000rpm
5000rpm
OEM EXHAUST
As Standard
88db
97db
N/A
Road Legal Range
Classic
Midi (400mm)
89db
96db
90db
99db
Slash
Midi (400mm)
89db
96db
90db
99db
F1R Road
Midi (400mm)
89db
96db
90db
99db
Diablo
Midi (400mm)
89db
96db
90db
99db
Race Range
Exhaust Weights
Exhaust Range
Sleeve Length
Finish
Exhaust Weight
OEM EXHAUST
As Standard
As Standard
5.4kg
Classic - Slash - F1R Road - Diablo
Mini (350mm)
Stainless
2.2kg
Titanium
1.7kg
Midi (400mm)
Stainless
2.3kg
Titanium
1.9kg
Classic - Slash - F1R Road
Classic - Slash - Diablo
Classic - F1R Road - Diablo
Slash - F1R Road - Diablo
Classic - Slash
Classic - F1R Road
Classic - Diablo
Slash - F1R Road
Slash - Diablo
F1R Road - Diablo
Classic
Slash
F1R Road
Diablo
F1R Race