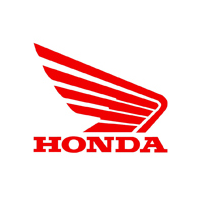 CB500X (2013-2016)
The Honda CB500 was first introduced in the 1990s and more recently Honda announced a new family of 500cc motorcycles which include the CB500X adventure model, in production from 2013. All of our motorbike exhaust ranges are available for the CB500X motorcycle models and in a variety of exhaust sleeve lengths, giving you the option to really personalise your ride.
Transform your Honda CB500X parallel twin to emit a rich and distinct sound with one of these exhausts...
We Have Exhausts For Honda Exhausts Bikes
Select Your Motorcycle
What Others Have To Say About Us
Rider Reviews
Recieved exhaust in good time, installation was quick and easy. Very pleased with end result.
Impressed with everything.
I have just fitted my new exhaust and it looks absolutely stunning. It was so easy to fit and in a very short time. I think I spent more time looking for sealant. Your packing dept. should be congratulated on the care taken to stop any damage in transit. I wish more companies were this good. As for the quality of the product itself, it is first class, and I speak as a retired engineer. I have fitted other aftermarket systems, mainly continental, over 62 years of motorcycling and this rates as one of the best. The fact that this is British made shows that we can still do the business. The final icing on the cake was the sound. My bike has gone from a well oiled sewing machine to a proper sounding motorcycle. Keep up the good work.
Our Range Of Motorcycle Road Legal & Race Exhausts
Exhausts For Your Bike
Exhaust Weights and Decibel Ratings
Technical Information
Exhaust Decibel Ratings
With Baffle
Without Baffle
Sleeve Length
3000rpm
5000rpm
3000rpm
5000rpm
OEM EXHAUST
As Standard
81db
89db
N/A
Road Legal Range
F1R Road
MicroMini (250mm)
84db
90db
89db
94db
Mini (350mm)
82db
89db
89db
93db
Diablo
MicroMini (250mm)
84db
90db
89db
94db
Mini (350mm)
82db
89db
89db
93db
Race Range
F1R Race
MicroMini (250mm)
85db
91db
91db
95db
Exhaust Weights
Exhaust Range
Sleeve Length
Finish
Exhaust Weight
OEM EXHAUST
As Standard
As Standard
4.2kg
Classic - Slash - F1R Road - Diablo
MicroMini (250mm)
Stainless
1.6kg
Carbon Fibre
1.2kg
Titanium
1.3kg
Mini (350mm)
Stainless
2.2kg
Carbon Fibre
1.5kg
Titanium
1.7kg
Classic - Slash - F1R Road
Classic - Slash - Diablo
Classic - F1R Road - Diablo
Slash - F1R Road - Diablo
Classic - Slash
Classic - F1R Road
Classic - Diablo
Slash - F1R Road
Slash - Diablo
F1R Road - Diablo
Classic
Slash
F1R Road
Diablo
F1R Race
MicroMini (250mm)
Stainless
1.6kg
Carbon Fibre
1.2kg