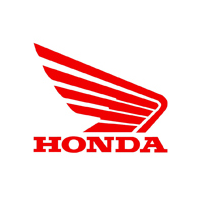 CB500X (2021+)
The Honda CB500 was first introduced in the 1990s and more recently Honda announced a new family of 500cc motorcycles which include the CB500X adventure model, in production from 2013. There has been a number of upgrades to the 2021 model making this adventure styled machine even better. All of our motorbike exhaust ranges are available for the CB500X motorcycle models and in a variety of exhaust sleeve lengths, giving you the option to really personalise your ride.
Transform your Honda CB500X parallel twin to emit a rich and distinct sound with one of these exhausts...
We Have Exhausts For Honda Exhausts Bikes
Select Your Motorcycle
What Others Have To Say About Us
Rider Reviews
Comprehensive range, competitive pricing, fast order turnaround, great product, fits perfectly, looks and sounds fantastic - plus, a British company, what's not to like? First time customer, will definitely be back when I change bike.
I was quite enjoying it with the baffle in but it all changed when I took it out! I didn't imagine you could get such a lovely sound out of a 500 without being too loud. Very impressive stuff.
Thank you for the quality made exhaust, really well packaged, very easy to fit and it sounds absolutely mega!
Our Range Of Motorcycle Road Legal & Race Exhausts
Exhausts For Your Bike
Exhaust Weights and Decibel Ratings
Technical Information
Exhaust Decibel Ratings
With Baffle
Without Baffle
Sleeve Length
3000rpm
5000rpm
3000rpm
5000rpm
OEM EXHAUST
As Standard
80db
86db
N/A
Road Legal Range
Classic
MicroMini (250mm)
82db
86db
86db
92db
Mini (350mm)
79db
83db
84db
88db
Slash
MicroMini (250mm)
82db
86db
86db
92db
Mini (350mm)
79db
83db
84db
88db
F1R Road
MicroMini (250mm)
82db
86db
86db
92db
Mini (350mm)
79db
83db
84db
88db
Diablo
MicroMini (250mm)
82db
86db
86db
92db
Mini (350mm)
79db
83db
84db
88db
Stealth
MicroMini (250mm)
82db
86db
84db
88db
Mini (350mm)
79db
83db
84db
88db
Race Range
Exhaust Weights
Exhaust Range
Sleeve Length
Finish
Exhaust Weight
OEM EXHAUST
As Standard
As Standard
4.1kg
Classic - Slash - F1R Road - Diablo - Stealth
Classic - Slash - F1R Road - Diablo
MicroMini (250mm)
Stainless
1.6kg
Ceramic
1.6kg
Carbon Fibre
1.2kg
Titanium
1.3kg
Mini (350mm)
Stainless
2.2kg
Ceramic
2.2kg
Carbon Fibre
1.5kg
Titanium
1.7kg
Classic - Slash - F1R Road
Classic - Slash - Diablo
Classic - F1R Road - Diablo
Slash - F1R Road - Diablo
Classic - Slash
Classic - F1R Road
Classic - Diablo
Slash - F1R Road
Slash - Diablo
F1R Road - Diablo
Classic
Slash
F1R Road
Diablo
Stealth
MicroMini (250mm)
Ceramic
1.6kg
Carbon Fibre
1.2kg
Mini (350mm)
Ceramic
2.2kg
Carbon Fibre
1.5kg
F1R Race
MicroMini (250mm)
Stainless
1.6kg
Carbon Fibre
1.2kg