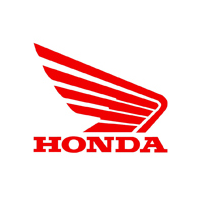 CBR1000RR Fireblade (2014-16)
The Honda CBR1000RR Fireblade was first produced in 2004 and has seen many model changes over the years. The 2014 model is the twelfth generation of RR Fireblade. The Fireblade is a sports motorbike which is part of the CBR series of Honda motorcycles. We offer a selection of UK road legal and race motorbike exhausts for the CBR1000RR motorcycle models and in a short stubby exhaust sleeve length, giving you the option to really personalise your ride.
Replace the quiet OEM exhaust on your Honda CBR1000RR Fireblade Inline 4 engine for a deeptone sound with one of these exhausts...
We Have Exhausts For Honda Exhausts Bikes
Select Your Motorcycle
What Others Have To Say About Us
Rider Reviews
Thanks for my Blade exhaust and your great service.
Thank you so much for making my Fireblade sound less of a 125 and more of the super bike it is haha! Just got home, weather couldn't even knock the smile off my face

Exhaust sounds and looks awesome, you've done an amazing job! Thanks!
Our Range Of Motorcycle Road Legal & Race Exhausts
Exhausts For Your Bike
Exhaust Weights and Decibel Ratings
Technical Information
SORRY, NO PRODUCTS AVAILABLE.
Exhaust Decibel Ratings
With Baffle
Without Baffle
Sleeve Length
3000rpm
5000rpm
3000rpm
5000rpm
OEM EXHAUST
As Standard
93db
95db
N/A
Road Legal Range
F1R Road
MicroMini (250mm)
91db
98db
97db
102db
Diablo
MicroMini (250mm)
92db
98db
98db
104db
Race Range
F1R Race
MicroMini (250mm)
90db
98db
99db
104db
Exhaust Weights
Exhaust Range
Sleeve Length
Finish
Exhaust Weight
OEM EXHAUST
As Standard
As Standard
5.9kg
Classic - Slash - F1R Road - Diablo
Classic - Slash - F1R Road
Classic - Slash - Diablo
Classic - F1R Road - Diablo
Slash - F1R Road - Diablo
Classic - Slash
Classic - F1R Road
Classic - Diablo
Slash - F1R Road
Slash - Diablo
F1R Road - Diablo
MicroMini (250mm)
Stainless
1.6kg
Carbon Fibre
1.2kg
Titanium
1.3kg
Classic
Slash
F1R Road
Diablo
F1R Race
MicroMini (250mm)
Stainless
1.6kg
Carbon Fibre
1.2kg