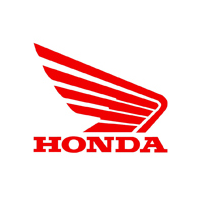 CRF1000L Africa Twin (2016-2020)
The Honda CRF1000L, or Africa Twin as it is more commonly known, is a dual-sport motorcycle model revived in 2015, almost 30 years since it was first released. We manufacture slip on exhausts for the Africa Twin model from 2016 up to 2020. All of our UK road legal exhaust ranges are available in oval shape for the Africa Twin motorbike models giving you the option to really personalise your ride.
Transform your Honda CRF1000L Africa Twin parallel twin motorcycle to emit a rich and distinct sound with one of these exhausts...
We Have Exhausts For Honda Exhausts Bikes
Select Your Motorcycle
What Others Have To Say About Us
Rider Reviews
Great exhaust, Diablo carbon. Super easy to fit, looks great, very well engineered, quality product.
East to fit, looks great & sounds even better. Great value for money.
Our Range Of Motorcycle Road Legal & Race Exhausts
Exhausts For Your Bike
Exhaust Weights and Decibel Ratings
Technical Information
Exhaust Decibel Ratings
With Baffle
Without Baffle
Sleeve Length
3000rpm
5000rpm
3000rpm
5000rpm
OEM EXHAUST
As Standard
87db
92db
N/A
Road Legal Range
Classic
Mini (350mm)
84db
93db
91db
101db
Slash
Mini (350mm)
84db
93db
91db
101db
F1R Road
Mini (350mm)
84db
93db
91db
101db
Diablo
Mini (350mm)
84db
93db
91db
101db
Race Range
Exhaust Weights
Exhaust Range
Sleeve Length
Finish
Exhaust Weight
OEM EXHAUST
As Standard
As Standard
4.7kg
Classic - Slash - F1R Road - Diablo
Mini (350mm)
Stainless
2.2kg
Carbon Fibre
1.5kg
Titanium
1.7kg
Midi (400mm)
Stainless
2.3kg
Carbon Fibre
1.7kg
Titanium
1.9kg
Classic - Slash - F1R Road
Classic - Slash - Diablo
Classic - F1R Road - Diablo
Slash - F1R Road - Diablo
Classic - Slash
Classic - F1R Road
Classic - Diablo
Slash - F1R Road
Slash - Diablo
F1R Road - Diablo
Classic
Slash
F1R Road
Diablo
F1R Race