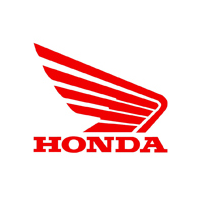 CRF1100L Africa Twin (2020+)
The Honda CRF1100L, or Africa Twin as it is more commonly known, is a dual-sport motorcycle. Available in both Africa Twin and Adventure Sports models, we manufacture a variety of slip on exhausts to suit all tastes and budgets. All of our UK road legal exhaust ranges are available in oval shape for the Africa Twin motorbike models giving you the option to really personalise your ride.
Transform your Honda CRF1100L Africa Twin parallel twin motorcycle to emit a rich and distinct sound with one of these exhausts...
We Have Exhausts For Honda Exhausts Bikes
Select Your Motorcycle
What Others Have To Say About Us
Rider Reviews
Fuel Exhausts showed up whilst I was researching for my Honda Africa Twin. Their product looked really impressive on the YouTube video and the company had obviously spent a lot of time getting it just right for my 1100 model so I went ahead, ordered the new tailpipe and fitted it. I'm so pleased with it! Great quality exhaust, great price & great family business. Keep it British!
Thank you again for a fantastic product.
Looks gorgeous on my bike!
Our Range Of Motorcycle Road Legal & Race Exhausts
Exhausts For Your Bike
Exhaust Weights and Decibel Ratings
Technical Information
Exhaust Decibel Ratings
With Baffle
Without Baffle
Sleeve Length
3000rpm
5000rpm
3000rpm
5000rpm
OEM EXHAUST
As Standard
87db
94db
N/A
Road Legal Range
Classic
Midi (400mm)
90db
96db
94db
100db
Slash
Midi (400mm)
90db
96db
94db
100db
F1R Road
Midi (400mm)
90db
96db
94db
100db
Diablo
Midi (400mm)
90db
96db
94db
100db
Stealth
Midi (400mm)
90db
96db
94db
100db
Race Range
Exhaust Weights
Exhaust Range
Sleeve Length
Finish
Exhaust Weight
OEM EXHAUST
As Standard
As Standard
5.6kg
Classic - Slash - F1R Road - Diablo - Stealth
Classic - Slash - F1R Road - Diablo
Mini (350mm)
Stainless
2.2kg
Ceramic
2.2kg
Carbon Fibre
1.5kg
Titanium
1.7kg
Midi (400mm)
Stainless
2.3kg
Ceramic
2.3kg
Carbon Fibre
1.7kg
Titanium
1.9kg
Classic - Slash - F1R Road
Classic - Slash - Diablo
Classic - F1R Road - Diablo
Slash - F1R Road - Diablo
Classic - Slash
Classic - F1R Road
Classic - Diablo
Slash - F1R Road
Slash - Diablo
F1R Road - Diablo
Classic
Slash
F1R Road
Diablo
Stealth
Mini (350mm)
Ceramic
2.2kg
Midi (400mm)
Ceramic
2.3kg
F1R Race