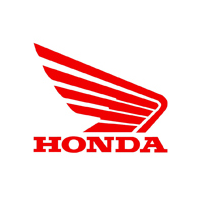 CB750 Hornet (2023+)
The much-awaited Honda CB750 Hornet motorcycle is here! According to Honda, this new generation of Hornet models have a chassis honed for sports with a streetfighter style appearance.
All of our motorcycle exhaust ranges are available for the Hornet 750 models giving you the option to really personalise your ride.
Transform your Honda 750 Hornet parallel twin motorcycle to emit a rich and distinct sound with one of these exhausts...
We Have Exhausts For Honda Exhausts Bikes
Select Your Motorcycle
What Others Have To Say About Us
Rider Reviews
It sounds fantastic with the baffle out... didn't even try it with it in. Fitting it was easy enough and the pipe was nice and tight fitting so didn't bother putting silicone on - there are no leaks.
Thanks for the help, great service. Very happy with my new exhaust.
I love it! It sounds great and I like the size.
Our Range Of Motorcycle Road Legal & Race Exhausts
Exhausts For Your Bike
Exhaust Weights and Decibel Ratings
Technical Information
Exhaust Decibel Ratings
With Baffle
Without Baffle
Sleeve Length
3000rpm
5000rpm
3000rpm
5000rpm
OEM EXHAUST
As Standard
89db
95db
N/A
Road Legal Range
Classic
Mini (350mm)
88db
93db
93db
96db
Midi (400mm)
86db
92db
90db
96db
Slash
Mini (350mm)
88db
93db
93db
96db
Midi (400mm)
86db
92db
90db
96db
F1R Road
Mini (350mm)
88db
93db
93db
96db
Midi (400mm)
86db
92db
90db
96db
Diablo
Mini (350mm)
88db
93db
93db
96db
Midi (400mm)
86db
92db
90db
96db
Stealth
Mini (350mm)
88db
93db
93db
96db
Midi (400mm)
86db
92db
90db
96db
Race Range
Exhaust Weights
Exhaust Range
Sleeve Length
Finish
Exhaust Weight
OEM EXHAUST
As Standard
As Standard
3.8kg
Classic - Slash - F1R Road - Diablo - Stealth
Classic - Slash - F1R Road - Diablo
Mini (350mm)
Stainless
2.2kg
Carbon Fibre
1.5kg
Titanium
1.7kg
Midi (400mm)
Stainless
2.3kg
Carbon Fibre
1.7kg
Titanium
1.9kg
Classic - Slash - F1R Road
Classic - Slash - Diablo
Classic - F1R Road - Diablo
Slash - F1R Road - Diablo
Classic - Slash
Classic - F1R Road
Classic - Diablo
Slash - F1R Road
Slash - Diablo
F1R Road - Diablo
Classic
Slash
F1R Road
Diablo
Stealth
Mini (350mm)
Ceramic
2.2kg
Midi (400mm)
Ceramic
2.3kg
F1R Race