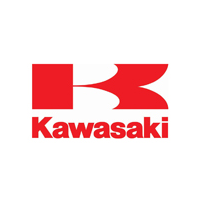 Ninja 1000SX (2020+)
The Kawasaki Ninja 1000 SX motorcycle offers the best of both worlds for sports and touring. Previous model generations are popular sports tourers so the same success is predicted for the 1000SX. Following the achievement of the Z1000SX, the Ninja SX is the new improved model which sees the twin exhaust set up changed to a single silencer, saving over 5kg in that one modification alone!
All of our motorbike exhaust ranges are available for the Ninja 1000 SX motorcycle models and will fit with the genuine Kawasaki panniers too. We offer our exhausts in a couple of exhaust sleeve lengths, giving you the option to really personalise your ride.
Replace the quiet OEM silencer on your 2020 Kawasaki Ninja 1000SX Inline 4 for a deeptone sound with one of these exhausts....
We Have Exhausts For Kawasaki Exhausts Bikes
Select Your Motorcycle
What Others Have To Say About Us
Rider Reviews
I'm really happy I chose your exhaust now. I just can't get over how better it sounds, I've got to find a tunnel now!
Here and fitted. Looks and sounds great.
Took 30 minutes to fit. Very happy.
Our Range Of Motorcycle Road Legal & Race Exhausts
Exhausts For Your Bike
Exhaust Weights and Decibel Ratings
Technical Information
Exhaust Decibel Ratings
With Baffle
Without Baffle
Sleeve Length
3000rpm
5000rpm
3000rpm
5000rpm
OEM EXHAUST
As Standard
83db
91db
N/A
Road Legal Range
Classic
MicroMini (250mm)
87db
93db
90db
96db
Mini (350mm)
87db
92db
89db
94db
Slash
MicroMini (250mm)
87db
93db
90db
96db
Mini (350mm)
87db
92db
89db
94db
F1R Road
MicroMini (250mm)
87db
93db
90db
96db
Mini (350mm)
87db
92db
89db
94db
Diablo
MicroMini (250mm)
87db
93db
90db
96db
Mini (350mm)
87db
92db
89db
94db
Stealth
MicroMini (250mm)
87db
93db
90db
96db
Mini (350mm)
87db
92db
89db
94db
Race Range
F1R Race
MicroMini (250mm)
88db
93db
93db
94db
Exhaust Weights
Exhaust Range
Sleeve Length
Finish
Exhaust Weight
OEM EXHAUST
As Standard
As Standard
5.2kg
Classic - Slash - F1R Road - Diablo - Stealth
Classic - Slash - F1R Road - Diablo
MicroMini (250mm)
Stainless
1.6kg
Ceramic
1.6kg
Carbon Fibre
1.2kg
Titanium
1.3kg
Mini (350mm)
Stainless
2.2kg
Ceramic
2.2kg
Carbon Fibre
1.5kg
Titanium
1.7kg
Classic - Slash - F1R Road
Classic - Slash - Diablo
Classic - F1R Road - Diablo
Slash - F1R Road - Diablo
Classic - Slash
Classic - F1R Road
Classic - Diablo
Slash - F1R Road
Slash - Diablo
F1R Road - Diablo
Classic
Slash
F1R Road
Diablo
Stealth
MicroMini (250mm)
Ceramic
1.6kg
Carbon Fibre
1.2kg
Mini (350mm)
Ceramic
2.2kg
Carbon Fibre
1.5kg
F1R Race
MicroMini (250mm)
Stainless
1.6kg
Carbon Fibre
1.2kg