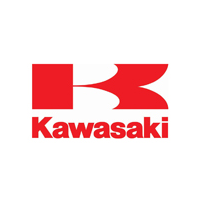 Versys 1000 (2015+)
The Kawasaki Versys 1000 was introduced in 2012 but was revamped in 2015. As big brother to the Versys 650 the 1000cc is classed as an adventure touring motorcycle. All of our motorbike exhaust ranges are available for the Versys 1000 motorcycle models and in a couple of exhaust sleeve lengths, giving you the option to really personalise your ride.
Replace the quiet OEM silencer on your Kawasaki Versys 1000 Inline 4 for a deeptone sound with one of these exhausts....
We Have Exhausts For Kawasaki Exhausts Bikes
Select Your Motorcycle
What Others Have To Say About Us
Rider Reviews
Fast delivery, fitting even an idiot can handle (I do have my moments), very nicely and well made, good looking and best of all a damn yummy Mint cake thing

. Loving my new addition. She sounded OK before hand but a bit girlie until you got the revs up to get a bit of sequel going. With the F1R she now sounds not so much school girl as a truck driver who has just been booted in his man jewels. Deeper throatier and all round better.
Our Range Of Motorcycle Road Legal & Race Exhausts
Exhausts For Your Bike
Exhaust Weights and Decibel Ratings
Technical Information
Exhaust Decibel Ratings
With Baffle
Without Baffle
Sleeve Length
3000rpm
5000rpm
3000rpm
5000rpm
OEM EXHAUST
As Standard
82db
90db
N/A
Road Legal Range
Classic
Mini (350mm)
84db
91db
85db
92db
Midi (400mm)
83db
90db
85db
91db
Slash
Mini (350mm)
84db
91db
85db
92db
Midi (400mm)
83db
90db
85db
91db
F1R Road
Mini (350mm)
84db
91db
85db
92db
Midi (400mm)
83db
90db
85db
91db
Diablo
Mini (350mm)
84db
91db
85db
92db
Midi (400mm)
83db
90db
85db
91db
Race Range
Exhaust Weights
Exhaust Range
Sleeve Length
Finish
Exhaust Weight
OEM EXHAUST
As Standard
As Standard
5.8kg
Classic - Slash - F1R Road - Diablo
Mini (350mm)
Stainless
2.2kg
Carbon Fibre
1.5kg
Titanium
1.7kg
Midi (400mm)
Stainless
2.3kg
Carbon Fibre
1.7kg
Titanium
1.9kg
Classic - Slash - F1R Road
Classic - Slash - Diablo
Classic - F1R Road - Diablo
Slash - F1R Road - Diablo
Classic - Slash
Classic - F1R Road
Classic - Diablo
Slash - F1R Road
Slash - Diablo
F1R Road - Diablo
Classic
Slash
F1R Road
Diablo
F1R Race
MicroMini (250mm)
Stainless
1.6kg
Carbon Fibre
1.2kg