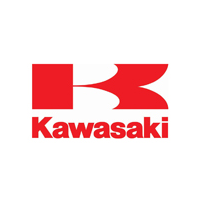 Versys 1000 Tourer / GT (2015-2018)
The Kawasaki Versys 1000 was introduced in 2012 but was revamped in 2015. This adventure touring motorcycle is supplied with panniers as standard on the Tourer and even more extras on the Grand Tourer models. All of our UK road legal motorbike exhaust ranges are available for the Versys 1000 motorcycle models and in the Midi exhaust sleeve length, giving you the option to really personalise your ride.
Replace the quiet OEM silencer on your Kawasaki Versys 1000 Tourer / Grand Tourer Inline 4 for a deeptone sound with one of these exhausts....
We Have Exhausts For Kawasaki Exhausts Bikes
Select Your Motorcycle
What Others Have To Say About Us
Rider Reviews
Thanks for your fast service and excellent product. Looking and sounding good.
New Fuel exhaust fitted to the Kawasaki Versys 1000. Not as loud as I thought but looks good.
Our Range Of Motorcycle Road Legal & Race Exhausts
Exhausts For Your Bike
Exhaust Weights and Decibel Ratings
Technical Information
Exhaust Decibel Ratings
With Baffle
Without Baffle
Sleeve Length
3000rpm
5000rpm
3000rpm
5000rpm
OEM EXHAUST
As Standard
82db
90db
N/A
Road Legal Range
Classic
Midi (400mm)
83db
90db
85db
91db
Slash
Midi (400mm)
83db
90db
85db
91db
F1R Road
Midi (400mm)
83db
90db
85db
91db
Diablo
Midi (400mm)
83db
90db
85db
91db
Race Range
F1R Race
MicroMini (250mm)
Range Unavailable
Range Unavailable
Range Unavailable
Range Unavailable
Exhaust Weights
Exhaust Range
Sleeve Length
Finish
Exhaust Weight
OEM EXHAUST
As Standard
As Standard
5.8kg
Classic - Slash - F1R Road - Diablo
Midi (400mm)
Stainless
2.3kg
Carbon Fibre
1.7kg
Titanium
1.9kg
Classic - Slash - F1R Road
Classic - Slash - Diablo
Classic - F1R Road - Diablo
Slash - F1R Road - Diablo
Classic - Slash
Classic - F1R Road
Classic - Diablo
Slash - F1R Road
Slash - Diablo
F1R Road - Diablo
Classic
Slash
F1R Road
Diablo
F1R Race