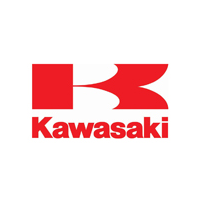 Z1000SX (2014>)
The Kawasaki Z1000SX motorcycle is proving popular with former sports bike riders. Panniers are an optional upgrade on the Z1000SX making this sports tourer a great all round choice. All of our motorbike exhaust ranges are available for the Z1000SX motorcycle models and in a couple of exhaust sleeve lengths, giving you the option to really personalise your ride.
Replace the quiet OEM silencer on your 2014 or later Kawasaki Z1000SX Inline 4 for a deeptone sound with a pair of these exhausts....
We Have Exhausts For Kawasaki Exhausts Bikes
Select Your Motorcycle
What Others Have To Say About Us
Rider Reviews
Looking good! Much better sound (could have been louder).
I am impressed with the quality and ease of fitment of these pipes and the deep tone is music to the ears. The neckwarmer is great but the chocolate was annexed by my wife. Would I recommend these pipes? The answer a resounding yes! And great service from both Superior Motorcycle Products in Cape Town, SA and Fuel.
Our Range Of Motorcycle Road Legal & Race Exhausts
Exhausts For Your Bike
Exhaust Weights and Decibel Ratings
Technical Information
Exhaust Decibel Ratings
With Baffle
Without Baffle
Sleeve Length
OEM EXHAUST
As Standard
85db
91db
N/A
Road Legal Range
Classic
MicroMini (250mm)
85db
90db
88db
91db
Slash
MicroMini (250mm)
85db
90db
88db
91db
F1R Road
MicroMini (250mm)
85db
90db
88db
91db
Diablo
MicroMini (250mm)
85db
90db
88db
91db
Race Range
Exhaust Weights
Exhaust Range
Sleeve Length
Finish
Exhaust Weight
OEM EXHAUST
MicroMini (250mm)
As Standard
3.4kg each side
Classic - Slash - F1R Road - Diablo
MicroMini (250mm)
Stainless
1.6kg each side
Carbon Fibre
1.2kg each side
Titanium
1.3kg each side
Mini (350mm)
Stainless
2.2kg each side
Carbon Fibre
1.5kg each side
Titanium
1.7kg each side
Classic - Slash - F1R Road
Classic - Slash - Diablo
Classic - F1R Road - Diablo
Slash - F1R Road - Diablo
Classic - Slash
Classic - F1R Road
Classic - Diablo
Slash - F1R Road
Slash - Diablo
F1R Road - Diablo
Classic
Slash
F1R Road
Diablo
F1R Race
MicroMini (250mm)
Stainless
1.6kg each side
Carbon Fibre
1.2kg each side