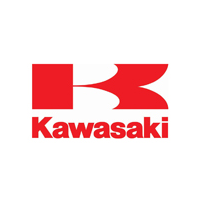 Z900 (2017-2019)
The Kawasaki Z900 is an iconic 948cc motorcycle originally produced in the 1970's. 2016 saw the launch of the Z900 name reborn in a cutting edge rider focussed supernaked machine following the cease of production of the Z800. All of our motorbike exhaust ranges are available for the Z900 motorcycle models in the MicroMini exhaust sleeve lengths, giving you the option to really personalise your ride.
Replace the quiet OEM silencer on your Kawasaki Z900 Inline 4 for a deeptone sound with one of these exhausts....
We Have Exhausts For Kawasaki Exhausts Bikes
Select Your Motorcycle
What Others Have To Say About Us
Rider Reviews
Absolute quality service from start to finish. Even the packaging is top notch. Bolted to the bike in 10 minutes. Sounds great and really does look the part. 10 out of 10 to Fuel.
Our Range Of Motorcycle Road Legal & Race Exhausts
Exhausts For Your Bike