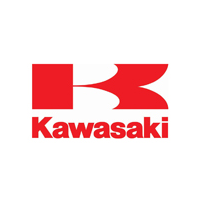 ZZR1400 (2012+)
The Kawasaki ZZR1400 was first introduced as a sport motorcycle back in 2005 and replaced the ZX-12R model. In 2012 this second generation of ZZR1400 was released and this also saw the introduction of the name ZX-14R, mostly in overseas markets. All of our motorbike exhaust ranges are available for the ZZR1400 motorcycle models and in a couple of exhaust sleeve lengths, giving you the option to really personalise your ride.
Replace the quiet OEM silencer on your Kawasaki ZZR1400 Inline 4 for a deeptone sound with a pair of these exhausts....
We Have Exhausts For Kawasaki Exhausts Bikes
Select Your Motorcycle
What Others Have To Say About Us
Rider Reviews
I would like to thank you very much for the end cans. They have improved the looks and performance of my bike. I would also like to thank you for the very quick delivery of them.
Purchased F1R carbon exhaust system for my zzr1400. They are the best exhaust on the planet
Brilliant, Love these exhausts, Delivered quickly, easy to fit. They look and sound great, not just my opinion but everyone who's seen them aswell, even the missus.
Our Range Of Motorcycle Road Legal & Race Exhausts
Exhausts For Your Bike