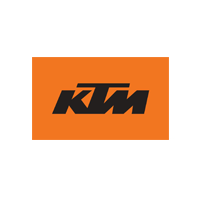 1290 Super Adventure / R / S (2015-2020)
The KTM 1290 Super Adventure is a dual-sport high performance touring motorcycle available from 2015. All our UK road legal motorbike exhaust ranges are available for the 1290 Super Adventure motorcycle models and in couple of exhaust sleeve lengths, giving you the option to really personalise your ride.
Transform your KTM 1290 Super Adventure twin cylinder motorbike to emit a rich and distinct sound with one of these exhausts....
We Have Exhausts For KTM Exhausts Bikes
Select Your Motorcycle
What Others Have To Say About Us
Rider Reviews
Wow got my exhaust today. Bloody awesome service & pipe. Thanks very much.
After shopping around I decided on this one for value and customer service. Sounds good and dead easy to fit.
The exhaust was a doddle to fit and everything was as expected. I've now got a few hundred miles down with the exhaust on, baffle in and out. With the baffle in I find it's perfect for most of my riding as I prefer to fly under the radar, it's a nicer sound than the standard can and the weight saving is huge. Baffle out it is great fun and it sounds incredible but after a long day it can be a bit much. Plus it sounds so good it encourages you to ride like a hooligan!
Our Range Of Motorcycle Road Legal & Race Exhausts
Exhausts For Your Bike
Exhaust Weights and Decibel Ratings
Technical Information
Exhaust Decibel Ratings
With Baffle
Without Baffle
Sleeve Length

3000rpm

5000rpm

3000rpm

5000rpm

OEM EXHAUST
As Standard
89db
93db
N/A
Road Legal Range
Classic
Midi (400mm)
88db
95db
95db
100db
Slash
Midi (400mm)
88db
95db
95db
100db
F1R Road
Midi (400mm)
88db
95db
95db
100db
Diablo
Midi (400mm)
88db
95db
95db
100db
Race Range
Exhaust Weights
Exhaust Range
Sleeve Length
Finish
Exhaust Weight
OEM EXHAUST
As Standard
As Standard
6.3kg
Classic - Slash - F1R Road - Diablo
Mini (350mm)
Stainless
2.2kg
Titanium
1.7kg
Midi (400mm)
Stainless
2.3kg
Titanium
1.9kg
Classic - Slash - F1R Road
Classic - Slash - Diablo
Classic - F1R Road - Diablo
Slash - F1R Road - Diablo
Classic - Slash
Classic - F1R Road
Classic - Diablo
Slash - F1R Road
Slash - Diablo
F1R Road - Diablo
Classic
Slash
F1R Road
Diablo
F1R Race