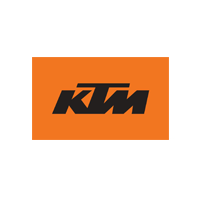 1290 Super Duke GT (2016-2021)
The KTM 1290 Super Duke GT (Grand Turismo) was launched in 2016 as a model variant to the existing 1290 Super Duke R. The 1290 GT is more comfortable than it's brother, supplied with hard panniers, making this a super fun tourer!
This KTM motorcycle is a cross between a 1290 Super Duke R and a 1290 Super Adventure, the comfort of a tourer but with the performance of a sportsbike! We manufacture all our motorcycle exhaust ranges for the 1290 GT motorbikes, giving you the option to really personalise your ride.
Unleash the thunderous sound of your KTM 1290 Super Duke V-Twin motor with one of these exhausts....
We Have Exhausts For KTM Exhausts Bikes
Select Your Motorcycle
What Others Have To Say About Us
Rider Reviews
Thank you so much for the exhaust for my 1290 GT. It is a third of the weight of the original and sounds perfect. I love it!
Our Range Of Motorcycle Road Legal & Race Exhausts
Exhausts For Your Bike
Exhaust Weights and Decibel Ratings
Technical Information
Exhaust Decibel Ratings
With Baffle
Without Baffle
Sleeve Length
3000rpm
5000rpm
3000rpm
5000rpm
OEM EXHAUST
As Standard
90db
94db
N/A
Road Legal Range
Diablo
MicroMini (250mm)
91db
94db
93db
96db
Race Range
Exhaust Weights
Exhaust Range
Sleeve Length
Finish
Exhaust Weight
OEM EXHAUST
As Standard
As Standard
2.9kg
Classic - Slash - F1R Road - Diablo
Classic - Slash - F1R Road
Classic - Slash - Diablo
Classic - F1R Road - Diablo
Slash - F1R Road - Diablo
MicroMini (250mm)
Stainless
1.6kg
Carbon Fibre
1.2kg
Titanium
1.3kg
Classic - Slash
Classic - F1R Road
Classic - Diablo
Slash - F1R Road
Slash - Diablo
F1R Road - Diablo
Classic
Slash
F1R Road
Diablo
F1R Race