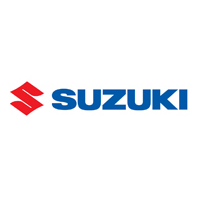 GSR750 (2011-2016)
The Suzuki GSR750 motorcycle is a middleweight street bike first available to the market in 2011. Suzuki introduced ABS as standard on all GSR750 models from 2012. All of our motorcycle exhaust ranges are available for the GSR750 motorbikes and in a variety of exhaust sleeve lengths, giving you the option to really personalise your ride.
Replace the quiet OEM silencer on your Suzuki GSR750 Inline 4 for a deeptone sound with one of these exhausts...
We Have Exhausts For Suzuki Exhausts Bikes
Select Your Motorcycle
What Others Have To Say About Us
Rider Reviews
In a nutshell... epic! Many thanks.
Took baffles out straight away, sounds amazing. Real deep at all revs, cracks & pops, but not too loud.
Very happy with my new exhaust..!! Top sound.
Our Range Of Motorcycle Road Legal & Race Exhausts
Exhausts For Your Bike