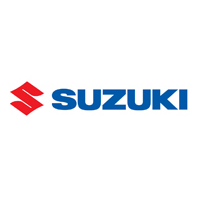 GSX250R (2017-2020)
The Suzuki GSX250R is a fully faired street-sport machine introduced in 2017. With Katana heritage styling, this sport bike appeals to a broad range of motorcyclists as it is equally at home on a daily commute as it is on extended outings.
All of our motorcycle exhaust ranges are available for the GSX250R motorbikes and in a variety of exhaust sleeve lengths, giving you the option to really personalise your ride.
Replace the quiet OEM silencer on your Suzuki GSX250R Inline 4 for a deeptone sound with one of these exhausts...
We Have Exhausts For Suzuki Exhausts Bikes
Select Your Motorcycle
What Others Have To Say About Us
Rider Reviews
Beautiful tone on acceleration without being too loud and even better on the over run. Chuffed with the product and service.
Our Range Of Motorcycle Road Legal & Race Exhausts
Exhausts For Your Bike
Exhaust Weights and Decibel Ratings
Technical Information
Exhaust Decibel Ratings
With Baffle
Without Baffle
Sleeve Length
3000rpm
5000rpm
3000rpm
5000rpm
OEM EXHAUST
As Standard
79db
82db
N/A
Road Legal Range
Classic
MicroMini (250mm)
85db
87db
92db
95db
Mini (350mm)
82db
84db
90db
93db
Slash
MicroMini (250mm)
85db
87db
92db
95db
Mini (350mm)
82db
84db
90db
93db
F1R Road
MicroMini (250mm)
85db
87db
92db
95db
Mini (350mm)
82db
84db
90db
93db
Diablo
MicroMini (250mm)
85db
87db
92db
95db
Mini (350mm)
82db
84db
90db
93db
Stealth
MicroMini (250mm)
85db
87db
92db
95db
Mini (350mm)
82db
84db
90db
93db
Race Range
Exhaust Weights
Exhaust Range
Sleeve Length
Finish
Exhaust Weight
OEM EXHAUST
As Standard
As Standard
4.5kg
Classic - Slash - F1R Road - Diablo - Stealth
Classic - Slash - F1R Road - Diablo
MicroMini (250mm)
Ceramic
1.6kg
Stainless
1.6kg
Carbon Fibre
1.2kg
Titanium
1.3kg
Mini (350mm)
Stainless
2.2kg
Ceramic
2.2kg
Carbon Fibre
1.5kg
Titanium
1.7kg
Classic - Slash - F1R Road
Classic - Slash - Diablo
Classic - F1R Road - Diablo
Slash - F1R Road - Diablo
Classic - Slash
Classic - F1R Road
Classic - Diablo
Slash - F1R Road
Slash - Diablo
F1R Road - Diablo
Classic
Slash
F1R Road
Diablo
Stealth
MicroMini (250mm)
Ceramic
1.6kg
Carbon Fibre
1.2kg
Mini (350mm)
Ceramic
2.2kg
Carbon Fibre
1.5kg
F1R Race
MicroMini (250mm)
Stainless
1.6kg
Ceramic
1.6kg
Carbon Fibre
1.2kg