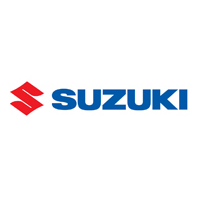 GSX650F (2008+)
The Suzuki GSX650F sport touring motorcycle was introduced in 2007 to fill the gap in the market left by Suzuki's Katana which has been discontinued. Essentially the GSX650F is an updated Bandit. All of our motorcycle exhaust ranges are available for the GSX650F motorbikes and in a variety of exhaust sleeve lengths, giving you the option to really personalise your ride.
Replace the quiet OEM silencer on your Suzuki GSX650F Inline 4 for a deeptone sound with one of these exhausts...
We Have Exhausts For Suzuki Exhausts Bikes
Select Your Motorcycle
What Others Have To Say About Us
Rider Reviews
I'm amazed by the look and sound I got from my Fuel for the price!
Really pleased with my purchase, fitting took 15 mins and it really improves the look of the bike.
Easy to fit, looks and sounds amazing, great value for money and speedy delivery, would recommend.
Our Range Of Motorcycle Road Legal & Race Exhausts
Exhausts For Your Bike