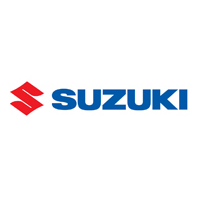 SV650 (2016+)
The Suzuki SV650 street motorcycle was first introduced in 1999 and has seen changes throughout its production resulting in three generations of this sought-after Suzuki model. This model is the third generation of SV650 which was released in 2016 and is set to be a popular sports bike following in the earlier SV650 tracks. All of our motorcycle exhaust ranges are available for the SV650 motorbikes and in a variety of exhaust sleeve lengths, giving you the option to really personalise your ride.
Unleash the thunderous sound of your Suzuki SV650 V-Twin motor with one of these exhausts....
We Have Exhausts For Suzuki Exhausts Bikes
Select Your Motorcycle
What Others Have To Say About Us
Rider Reviews
Arrived in two days, fitted in ten minutes, great looking can with a lovely deep tone.
New Diablo exhaust fitted to my SV650. Looks and sounds fantastic.
Wow what can I say. Looks awesome, sounds awesome, fitted in 10 mins and super fast delivery. Thanks.
Our Range Of Motorcycle Road Legal & Race Exhausts
Exhausts For Your Bike
Exhaust Weights and Decibel Ratings
Technical Information
Exhaust Decibel Ratings
With Baffle
Without Baffle
Sleeve Length
3000rpm
5000rpm
3000rpm
5000rpm
OEM EXHAUST
As Standard
81db
85db
N/A
Road Legal Range
Classic
Mini (350mm)
82db
88db
89db
93db
Slash
Mini (350mm)
82db
88db
89db
93db
F1R Road
Mini (350mm)
82db
88db
89db
93db
Diablo
Mini (350mm)
82db
88db
89db
93db
Race Range
F1R Race
MicroMini (250mm)
Exhaust Weights
Exhaust Range
Sleeve Length
Finish
Exhaust Weight
OEM EXHAUST
As Standard
As Standard
4.3kg
Classic - Slash - F1R Road - Diablo
Mini (350mm)
Stainless
2.2kg
Carbon Fibre
1.5kg
Titanium
1.7kg
Midi (400mm)
Stainless
2.3kg
Carbon Fibre
1.7kg
Titanium
1.9kg
Classic - Slash - F1R Road
Classic - Slash - Diablo
Classic - F1R Road - Diablo
Slash - F1R Road - Diablo
Classic - Slash
Classic - F1R Road
Classic - Diablo
Slash - F1R Road
Slash - Diablo
F1R Road - Diablo
Classic
Slash
F1R Road
Diablo
F1R Race