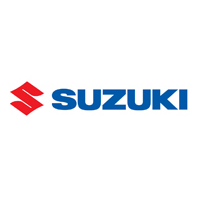 V-Strom DL1000 / XT / Adventure (2014-2019)
The Suzuki DL1000 / Adventure motorcycle was introduced in 2014, a bigger brother to the longstanding DL650 V-Strom and a step up from the base model V-Strom DL1000. This model is specifically aimed at the adventure market hence the new related name. All of our UK road legal motorcycle exhaust ranges are available for the DL1000 / DL1000XT / Adventure motorbikes and in a variety of exhaust sleeve lengths, giving you the option to really personalise your ride.
Unleash the thunderous sound of your Suzuki DL1000 / XT / Adventure V-Twin motor with one of these exhausts....
We Have Exhausts For Suzuki Exhausts Bikes
Select Your Motorcycle
What Others Have To Say About Us
Rider Reviews
Ordered last week. Louise in customer service is brilliant. The service I received was first class. Fitted it today and went for a run. An amazing product and sounds brilliant. Top notch 5 stars!
So happy with my new Fuel exhaust…
Beautifully crafted exhaust with fantastic customer support and fast delivery. Easy to fit and sounds great. Can't recommend Fuel Exhausts enough.
Our Range Of Motorcycle Road Legal & Race Exhausts
Exhausts For Your Bike
Exhaust Weights and Decibel Ratings
Technical Information
Exhaust Decibel Ratings
With Baffle
Without Baffle
Sleeve Length
3000rpm
5000rpm
3000rpm
5000rpm
OEM EXHAUST
As Standard
85db
91db
N/A
Road Legal Range
Classic
Mini (350mm)
85db
94db
90db
101db
Midi (400mm)
85db
94db
91db
101db
Slash
Mini (350mm)
85db
94db
90db
101db
Midi (400mm)
85db
94db
91db
101db
F1R Road
Mini (350mm)
85db
94db
90db
101db
Midi (400mm)
85db
95db
91db
101db
Diablo
Mini (350mm)
85db
95db
90db
101db
Midi (400mm)
85db
95db
91db
101db
Race Range
F1R Race
MicroMini (250mm)
Exhaust Weights
Exhaust Range
Sleeve Length
Finish
Exhaust Weight
OEM EXHAUST
As Standard
As Standard
3.6kg
Classic - Slash - F1R Road - Diablo - Stealth
Classic - Slash - F1R Road - Diablo
Mini (350mm)
Stainless
2.2kg
Carbon Fibre
1.5kg
Titanium
1.7kg
Midi (400mm)
Stainless
2.3kg
Carbon Fibre
1.7kg
Titanium
1.9kg
Classic - Slash - F1R Road
Classic - Slash - Diablo
Classic - F1R Road - Diablo
Slash - F1R Road - Diablo
Classic - Slash
Classic - F1R Road
Classic - Diablo
Slash - F1R Road
Slash - Diablo
F1R Road - Diablo
Classic
Slash
F1R Road
Diablo
Stealth
F1R Race
MicroMini (250mm)
Stainless
1.6kg
Carbon Fibre
1.2kg