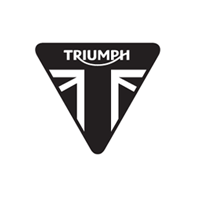 Tiger 1200 Explorer (2012-15)
The Triumph Tiger 1200 Explorer & Explorer XC is a dual-sport motorcycle which was launched in 2011. Model variants are the Tiger 1200 Explorer which is focused on touring and the Tiger Explorer XC which is designed more so for off-road use. All of our motorcycle exhaust ranges are available for the Tiger 1200 Explorer motorbikes and in a variety of exhaust sleeve lengths, giving you the option to really personalise your ride.
Put some umph into your Triumph Tiger 1200 Explorer and hear it growl with one of these exhausts....
We Have Exhausts For Triumph Exhausts Bikes
Select Your Motorcycle
What Others Have To Say About Us
Rider Reviews
What can I say... it's been a long time since anyone got 10/10 in my books but Fuel is fast and build quality outstanding. Everything fitted, no fiddly rubbish. Sounds great, would and will recommend to everyone.
Bought in May 2015, been in use since. Logo has worn off. Nice sound and not a silly price.
Excellent service and great exhaust! Fits perfectly and bike sounds fantastic!!!
Our Range Of Motorcycle Road Legal & Race Exhausts
Exhausts For Your Bike