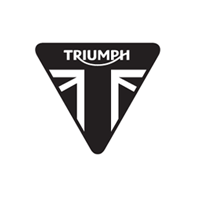 Tiger 1200 Rally / GT (2022+)
Launched in 2022, the new Triumph Tiger 1200 has been radically transformed from its predecessors. This new generation of lighter and more powerful Tiger 1200 is available in various model variants: Tiger 1200 GT / Rally Explorer / GT Pro / Rally Pro and GT Explorer.
We offer the Classic range of UK road legal motorcycle exhausts for the all the Tiger 1200 motorbike models (from 2022) and in various sleeve finishes.
Put some umph into your Triumph Tiger 1200 and hear it growl with one of these exhausts....
PLEASE NOTE - THIS EXHAUST DOES NOT FIT WITH THE OEM EXPEDITION PANNIERS.
We Have Exhausts For Triumph Exhausts Bikes
Select Your Motorcycle
What Others Have To Say About Us
Rider Reviews
This is the second exhaust I have had from Fuel as I have changed bikes. I was so looking forward to getting another for my current 2022 Triumph 1200 GT Explorer and I now have one. Firstly the website is easy and you know exactly what you are ordering. Secondly is the fast delivery. Third is the superior build quality and last the growl of it. It sounds amazing. I wouldn't get an exhaust from anyone else.
All good, fitted like a glove and works with the SW Motech Pro side carriers. Cheers!
Our Range Of Motorcycle Road Legal & Race Exhausts
Exhausts For Your Bike
Exhaust Weights and Decibel Ratings
Technical Information
Classic Exhaust Shop
From £279.99
Click SHOP for all finish and shape options..!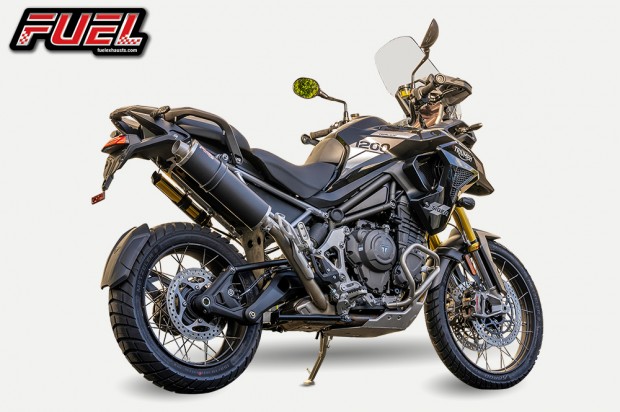 Tiger 1200 Rally / GT (2022+)Gallery
CUSTOMER MOTORCYCLE GALLERY
See Fuel Exhausts fitted to your motorcycle model.
Exhaust Decibel Ratings
With Baffle
Without Baffle
Sleeve Length
3000rpm
5000rpm
3000rpm
5000rpm
OEM EXHAUST
As Standard
87db
92db
N/A
Road Legal Range
Classic
Midi (400mm)
87db
93db
89db
95db
Race Range
Exhaust Weights
Exhaust Range
Sleeve Length
Finish
Exhaust Weight
OEM EXHAUST
As Standard
As Standard
3.7kg
Classic - Slash - F1R Road - Diablo - Stealth
Classic - Slash - F1R Road - Diablo
Classic - Slash - F1R Road
Classic - Slash - Diablo
Classic - F1R Road - Diablo
Slash - F1R Road - Diablo
Classic - Slash
Classic - F1R Road
Classic - Diablo
Slash - F1R Road
Slash - Diablo
F1R Road - Diablo
Classic
Midi (400mm)
Stainless
2.3kg
Ceramic
2.3kg
Carbon Fibre
1.7kg
Titanium
1.9kg
Slash
F1R Road
Diablo
Stealth
F1R Race