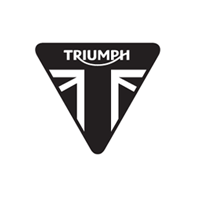 Tiger 800 XC / XR (2018+)
The Triumph Tiger 800 family consists of variants of the XC and XR models, dual-sport motorcycles which were first launched in 2010. The XR range is focused on touring and the XC more so for off-road use. We have revised our Triumph Tiger 800 exhausts for 2018 and produced a neater design, in-keeping with the model. Our link pipe has been shortened to allow for the Midi exhausts to fit perfectly on the bike, with or without panniers. All of our UK road legal motorcycle exhaust ranges are available for the Tiger 800 motorbikes and in a variety of exhaust sleeve lengths, giving you the option to really personalise your ride.
Put some umph into your Triumph Tiger 800 and hear it growl with one of these exhausts....
We Have Exhausts For Triumph Exhausts Bikes
Select Your Motorcycle
What Others Have To Say About Us
Rider Reviews
The Stealth Ceramic Black is a great looking exhaust with a lovely growl.
Went for the Stealth Ceramic Black on my Triumph Tiger 800xca. I couldn't have made a better choice. It's changed the character of the bike completely. Sounds amazing... a proper growl now, and the black ceramic finish and similar link pipe look fantastic against the matt black of the bike's frame.
Thanks for the new end can. Wow what a difference. More growly yet not too much but the bikes gone from being smooth to SUPER smooth on the throttle. Good MPG too. Hardy any decal pop either. I am super pleased.
Our Range Of Motorcycle Road Legal & Race Exhausts
Exhausts For Your Bike
Exhaust Weights and Decibel Ratings
Technical Information
Exhaust Decibel Ratings
With Baffle
Without Baffle
Sleeve Length
3000rpm
5000rpm
3000rpm
5000rpm
OEM EXHAUST
As Standard
82db
88db
N/A
Road Legal Range
Classic
Midi (400mm)
85db
90db
92db
97db
Slash
Midi (400mm)
85db
90db
92db
97db
F1R Road
Midi (400mm)
85db
90db
92db
97db
Diablo
Midi (400mm)
85db
90db
92db
97db
Stealth
Midi (400mm)
85db
90db
92db
97db
Race Range
Exhaust Weights
Exhaust Range
Sleeve Length
Finish
Exhaust Weight
OEM EXHAUST
As Standard
As Standard
5.0kg
Classic - Slash - F1R Road - Diablo - Stealth
Midi (400mm)
Stainless
2.3kg
Ceramic
2.3kg
Carbon Fibre
1.7kg
Titanium
1.9kg
Classic - Slash - F1R Road - Diablo
Classic - Slash - F1R Road
Classic - Slash - Diablo
Classic - F1R Road - Diablo
Slash - F1R Road - Diablo
Classic - Slash
Classic - F1R Road
Classic - Diablo
Slash - F1R Road
Slash - Diablo
F1R Road - Diablo
Classic
Slash
F1R Road
Diablo
Stealth
F1R Race