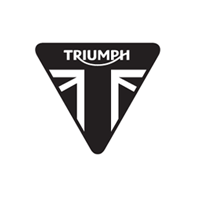 Tiger 850 Sport (2021+)
The Triumph Tiger 850 Sport is a dual-sport motorcycle which was launched in 2021.
All of our UK road legal motorcycle exhaust ranges are available for the Tiger 850 Sport motorbikes and in a couple of exhaust sleeve lengths, giving you the option to really personalise your ride.
Put some umph into your Triumph Tiger 850 Sport and hear it growl with one of these exhausts....
We Have Exhausts For Triumph Exhausts Bikes
Select Your Motorcycle
What Others Have To Say About Us
Rider Reviews
My Stealth exhaust arrived this morning, beautifully packaged and almost too good a piece of 'artwork' to fit on my Triumph Tiger 850 Sport. Just back from a brief spin on the bike and words cannot explain the glorious rumble that now fills my ears. Many thanks for the swift delivery and for the quality of the Stealth exhaust - Pure craftsmanship 10/10.
Thanks for a fast turnaround on the product, top quality and I'm very happy. Already recommended a friend who will be buying next week, and lots of people asking about it. Wish you guys all the best, great business.
What a great company to deal with! Easy, clear ordering, and the exhaust was with me in no time at all. Very well made, easy to fit and sounds excellent. Really improves on the OEM exhaust sound which was good in the first place. Also saves a load of weight!. Very pleased and highly recommended.
Our Range Of Motorcycle Road Legal & Race Exhausts
Exhausts For Your Bike
Exhaust Weights and Decibel Ratings
Technical Information
Exhaust Decibel Ratings
With Baffle
Without Baffle
Sleeve Length
3000rpm
5000rpm
3000rpm
5000rpm
OEM EXHAUST
As Standard
85db
92db
N/A
Road Legal Range
Classic
Mini (350mm)
87db
94db
94db
99db
Midi (400mm)
86db
93db
93db
98db
Slash
Mini (350mm)
87db
94db
94db
99db
Midi (400mm)
86db
93db
93db
98db
F1R Road
Mini (350mm)
87db
94db
94db
99db
Midi (400mm)
86db
93db
93db
98db
Diablo
Mini (350mm)
87db
94db
94db
99db
Midi (400mm)
86db
93db
93db
98db
Stealth
Mini (350mm)
87db
94db
94db
99db
Midi (400mm)
86db
93db
93db
98db
Race Range
Exhaust Weights
Exhaust Range
Sleeve Length
Finish
Exhaust Weight
OEM EXHAUST
As Standard
As Standard
4.9kg
Classic - Slash - F1R Road - Diablo - Stealth
Classic - Slash - F1R Road - Diablo
Mini (350mm)
Stainless
2.2kg
Ceramic
2.2kg
Carbon Fibre
1.5kg
Titanium
1.7kg
Midi (400mm)
Stainless
2.3kg
Ceramic
2.3kg
Carbon Fibre
1.7kg
Titanium
1.9kg
Classic - Slash - F1R Road
Classic - Slash - Diablo
Classic - F1R Road - Diablo
Slash - F1R Road - Diablo
Classic - Slash
Classic - F1R Road
Classic - Diablo
Slash - F1R Road
Slash - Diablo
F1R Road - Diablo
Classic
Slash
F1R Road
Diablo
Stealth
Mini (350mm)
Ceramic
2.2kg
Carbon Fibre
1.5kg
Midi (400mm)
Ceramic
2.3kg
Carbon Fibre
1.7kg
F1R Race