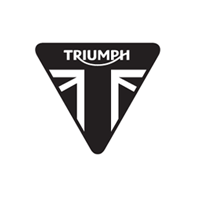 Tiger 900 / GT / Rally / Pro (2020+)
The Triumph Tiger 900 is a dual-sport motorcycle which was launched in 2020. Available in six model variants: Tiger 900 / GT / Rally / GT Low / GT Pro and Rally Pro, the Tiger 900 covers all riding requirements.
All of our UK road legal motorcycle exhaust ranges are available for the Tiger 900 motorbikes and in a couple of exhaust sleeve lengths, giving you the option to really personalise your ride.
Put some umph into your Triumph Tiger 900 and hear it growl with one of these exhausts....
We Have Exhausts For Triumph Exhausts Bikes
Select Your Motorcycle
What Others Have To Say About Us
Rider Reviews
Sounds and looks brilliant, thank you.
A massive improvement over the stock exhaust. Superbly made, great quality and millimetre perfect. Fitted today on my Triumph Tiger 900 GT Pro. Highly recommended and a great British Company.
This is the second exhaust I have had from Fuel and just like the first one, the new one arrived on time and packaged within an inch of its life. It took as long to fit as it took to get it out of the box. It looks great and sounds superb. Hats off again to Fuel exhausts.
Our Range Of Motorcycle Road Legal & Race Exhausts
Exhausts For Your Bike
Exhaust Weights and Decibel Ratings
Technical Information
Exhaust Decibel Ratings
With Baffle
Without Baffle
Sleeve Length
3000rpm
5000rpm
3000rpm
5000rpm
OEM EXHAUST
As Standard
85db
92db
N/A
Road Legal Range
Classic
Mini (350mm)
87db
94db
94db
99db
Midi (400mm)
86db
93db
93db
98db
Slash
Mini (350mm)
87db
94db
94db
99db
Midi (400mm)
86db
93db
93db
98db
F1R Road
Mini (350mm)
87db
94db
94db
99db
Midi (400mm)
86db
93db
93db
98db
Diablo
Mini (350mm)
87db
94db
94db
99db
Midi (400mm)
86db
93db
93db
98db
Race Range
Exhaust Weights
Exhaust Range
Sleeve Length
Finish
Exhaust Weight
OEM EXHAUST
As Standard
As Standard
4.9kg
Classic - Slash - F1R Road - Diablo
Mini (350mm)
Stainless
2.2kg
Carbon Fibre
1.5kg
Titanium
1.7kg
Midi (400mm)
Stainless
2.3kg
Carbon Fibre
1.7kg
Titanium
1.9kg
Classic - Slash - F1R Road
Classic - Slash - Diablo
Classic - F1R Road - Diablo
Slash - F1R Road - Diablo
Classic - Slash
Classic - F1R Road
Classic - Diablo
Slash - F1R Road
Slash - Diablo
F1R Road - Diablo
Classic
Slash
F1R Road
Diablo
F1R Race