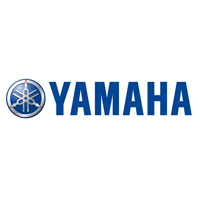 FZS1000 Fazer (2001-05)
The Yamaha FZS1000 Fazer is a 998cc sports motorcycle produced from 2001. This Yamaha motorbike model is the first generation of Fazer 1000 and was manufactured up to 2005. All of our motorcycle exhaust ranges are available for the Fazer 1000 motorbikes and in a variety of exhaust sleeve lengths, giving you the option to really personalise your ride.
Replace the quiet OEM exhaust on your Yamaha FZS1000 Fazer Inline 4 for a deeptone sound with one of these exhausts...
We Have Exhausts For Yamaha Exhausts Bikes
Select Your Motorcycle
What Others Have To Say About Us
Rider Reviews
I'd just like to say thanks for the new exhaust. It's the second Fuel exhaust I've purchased, the last one did over 30,000 miles on a Fazer 600 that lived outside and was ridden all year round. I've now got a Fazer 1000. The standard exhaust is huge, it must weigh twice as much as the Fuel one, and yours looks & sounds ten times better.
Looks and sounds a lot better than the standard exhaust, a quality product.
Awesome service, awesome quality and awesome mint cake. Nice touch. This is the second Fuel can I've had from you. I bought one a long time ago when I lived at RAF Benson for my Fazer 600. I remembered how it sounded so got this one. Just want to say, ta very much for transforming my bike. My brother has just been sent a video of it playing some music and I guarantee he will be ordering one within 24 hrs lol Awesome!
Our Range Of Motorcycle Road Legal & Race Exhausts
Exhausts For Your Bike