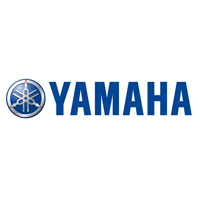 FZS1000 Fazer (2001-2005)
The Yamaha FZS1000 Fazer is a 998cc sports motorcycle produced from 2001. This Yamaha motorbike model is the first generation of Fazer 1000 and was manufactured up to 2005. All of our motorcycle exhaust ranges are available for the Fazer 1000 motorbikes and in a variety of exhaust sleeve lengths, giving you the option to really personalise your ride.
Replace the quiet OEM exhaust on your Yamaha FZS1000 Fazer Inline 4 for a deeptone sound with one of these exhausts...
*PLEASE NOTE THERE IS A 7 DAY LEADTIME ON THIS MOTORCYCLE MODEL*
We Have Exhausts For Yamaha Exhausts Bikes
Select Your Motorcycle
What Others Have To Say About Us
Rider Reviews
Sounds lovely. Fitted two weeks ago and done over 1000 miles already. And, slightly better fuel economy. Awesome. Thanks!
Took delivery of my new exhaust (Diablo). What a great product! I looked at many others, Arrow, Scorpion, Yoshi etc. Even better than the Akro thingy I took off to make way for the Fuel can. I can't fault the can or service!
I'd just like to say thanks for the new exhaust. It's the second Fuel exhaust I've purchased, the last one did over 30,000 miles on a Fazer 600 that lived outside and was ridden all year round. I've now got a Fazer 1000. The standard exhaust is huge, it must weigh twice as much as the Fuel one, and yours looks & sounds ten times better.
Our Range Of Motorcycle Road Legal & Race Exhausts
Exhausts For Your Bike