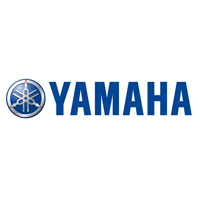 YZF600 R6 Carb Model (1998-2002)
The Yamaha YZF600 R6 is a 600cc sports motorcycle in production from 1998. This Yamaha motorbike model had the carburetor engine and was available up until 2002 when it was replaced with the new R6 which was fuel injected. All of our motorcycle exhaust ranges are available for the YZF600 R6 motorbikes and in a variety of exhaust sleeve lengths, giving you the option to really personalise your ride.
Replace the quiet OEM exhaust on your Yamaha YZF600 R6 Inline 4 for a deeptone sound with one of these exhausts...
We Have Exhausts For Yamaha Exhausts Bikes
Select Your Motorcycle
What Others Have To Say About Us
Rider Reviews
Finally got the bike on the road. The exhaust is excellent. Nice and quiet with the baffle in, sounds great.
Many thanks for this product, delivered on time, looks really good and sounds even better. Very pleased. Will definitely recommend you, thanks.
Wow, wow, wow! Exhaust just arrived and it's awesome. The black strap too. Not fitted it yet but thank you so much. Been an absolute pleasure.
Our Range Of Motorcycle Road Legal & Race Exhausts
Exhausts For Your Bike