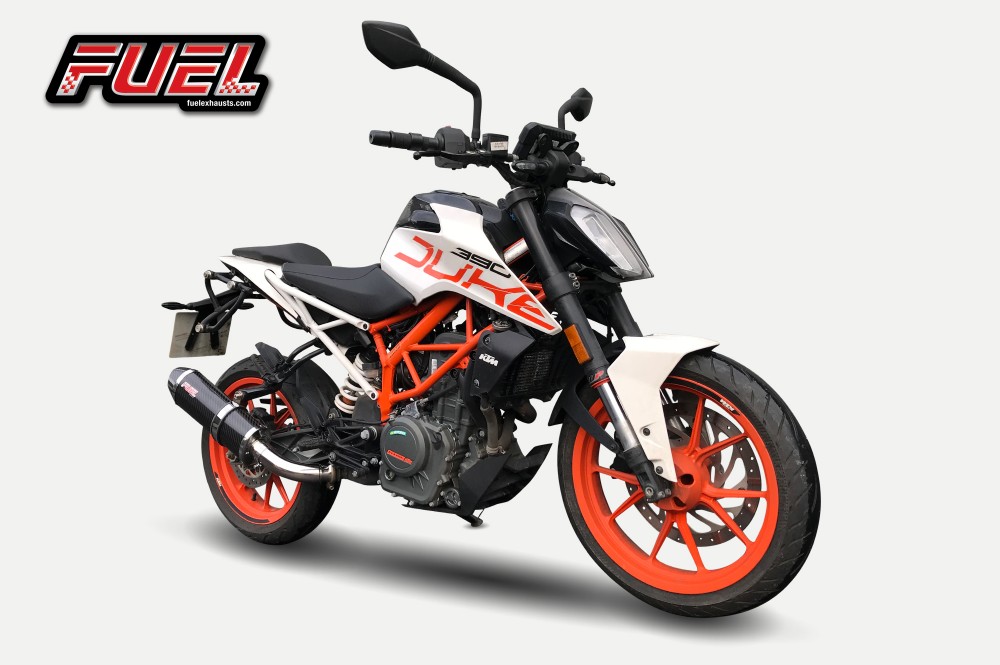 2017+ KTM 125 / 390 Duke Motorcycle Exhausts
Posted in Bikes
The KTM 125 and 390 Duke models were first introduced in 2011 along with a 200cc model. The 200cc model has since been discontinued and having undergone a major makeover for 2017, the updated 125 and 390 Dukes are an improvement on the older model in terms of overall design and build quality. Manufactured with the teenage market in mind, the Duke range was a huge success and became Europe's biggest selling 125. Not just for teenagers either!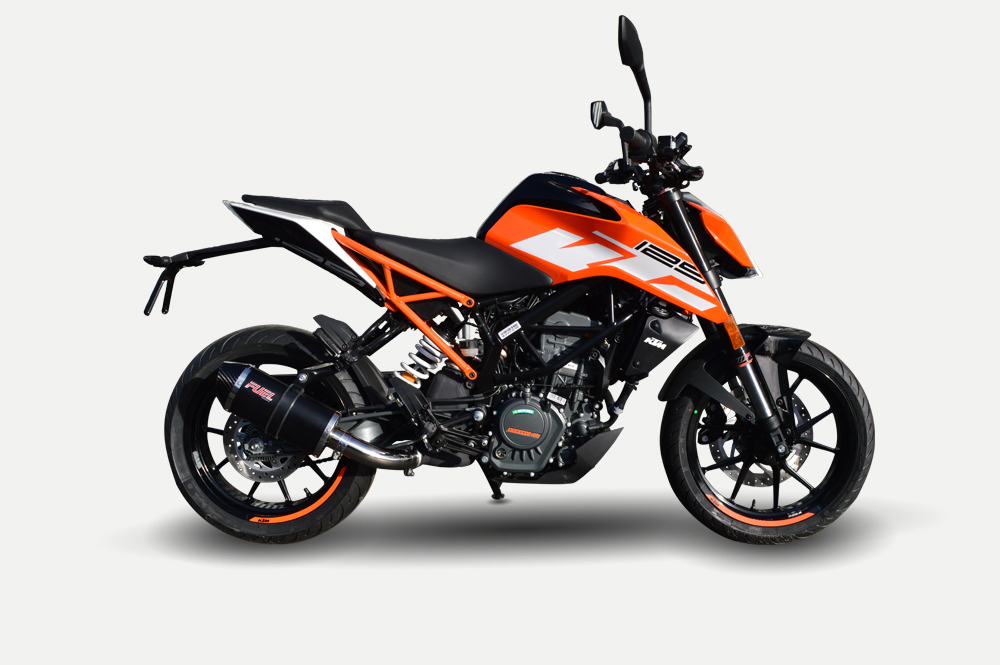 All of our motorcycle exhaust ranges are available for the 2017 onwards KTM 125 / 390 Duke motorbikes and in a variety of exhaust sleeve lengths, giving you the option to really personalise your ride. All our exhaust options enable you to retain your genuine KTM pannier side boxes so you can fit and go.
Breathe some life into your KTM Duke 125 / 390 single cylinder engine and add a bark with a Fuel Exhaust. Build your own exhaust to suit your requirements and budget. Prices start from £154.99 in the Slash range.
For availability, prices, technical information and further details view our KTM 125 Duke (2017>) / KTM 390 Duke (2017>) pages, and start building your exhaust today!