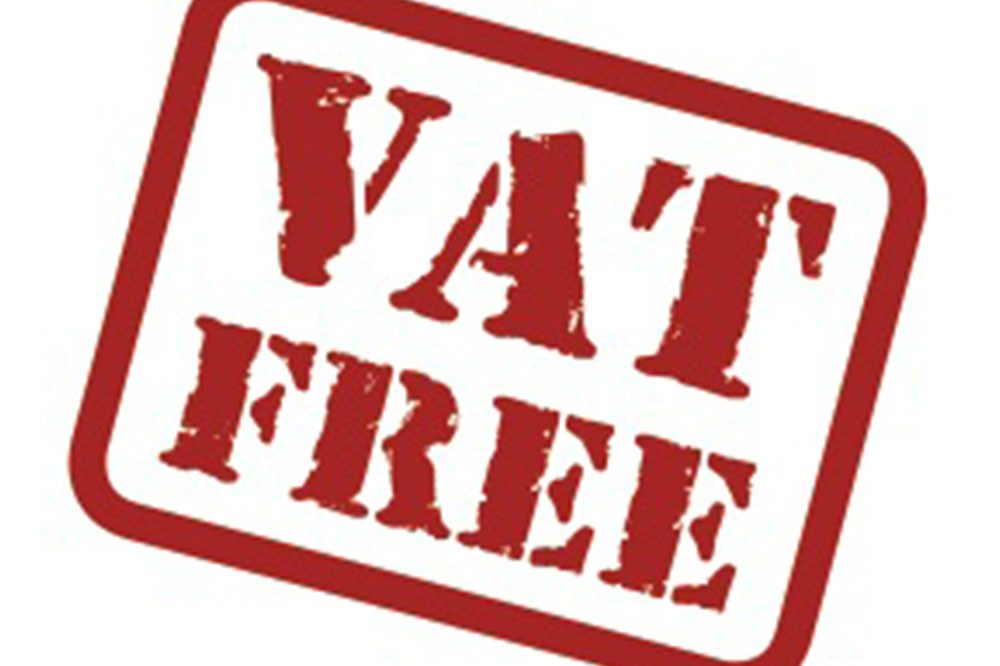 Online Shopping From Outside The UK
Posted in Fuel News
INTERNATIONAL ORDERS BEING SHIPPED OVERSEAS
If you reside overseas and are ordering for delivery outside of the UK then you are not required to pay UK VAT on your purchases.
This has always been the case for customers based outside the European Union (EU) but since the completion of Brexit on 31st December 2020, the same rules now apply to customers within the EU.
Although you do not need to pay UK VAT, there may be customs tax / import charges for you to pay once the item reaches your country.
Our website prices include UK VAT which is currently 20% of the total goods price.
Follow these steps and you will be able to view the price you will pay if you are based outside the United Kingdom...
Add an item to your basket
Select your shipping area (delivery region) from the dropdown in the basket page
The basket page will automatically refresh and the VAT is removed
If you return to the shop (continue shopping) then the prices now display excluding VAT
To give you an example, the images below show the exact same exhaust specification however the first image shows the UK price including VAT and the second image is the price excluding VAT for overseas customers.
PRICE INCLUDING VAT IF ORDERED WITHIN THE UK...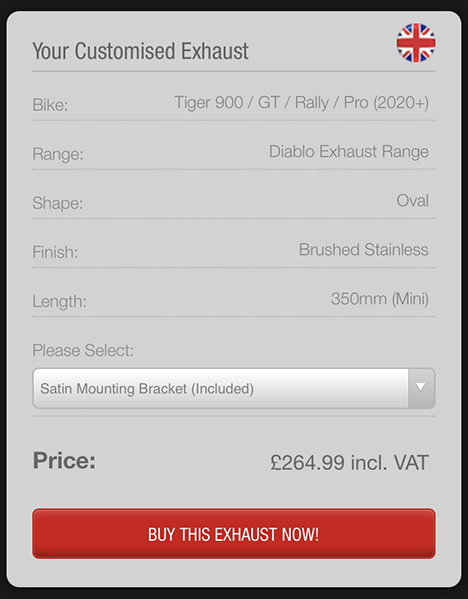 PRICE EXCLUDING VAT IF ORDERED OUTSIDE THE UK...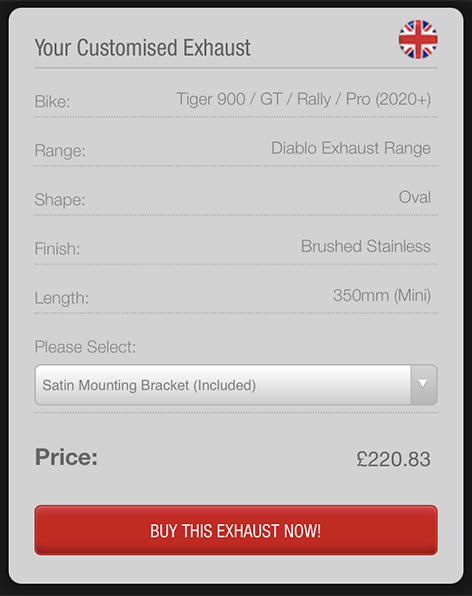 PLEASE NOTE - You will incur customs tax / import charges once an item reaches its final destination country. The table below (supplied by our main courier Parcelforce) shows the tax rates in EU countries. There may also be a charge for handling. If you wish to learn more about this prior to ordering, then please check this out locally.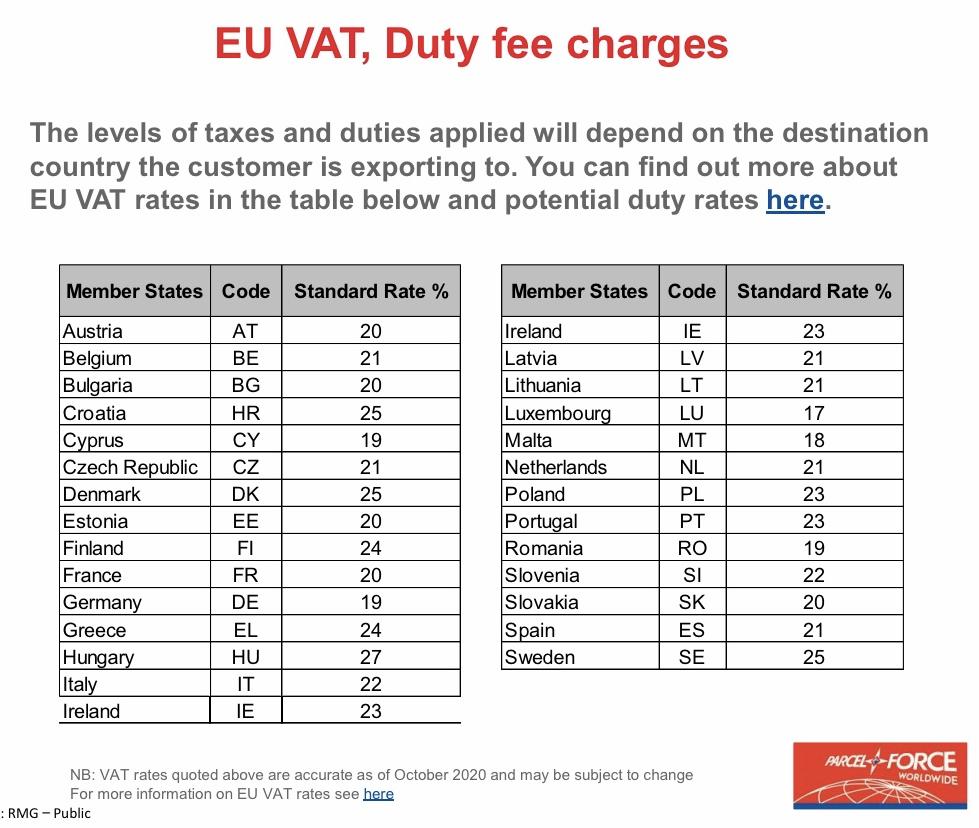 For ease of reference, international shipping costs can be viewed here.
If you have any queries regarding placing an order for overseas delivery, please get in touch here.