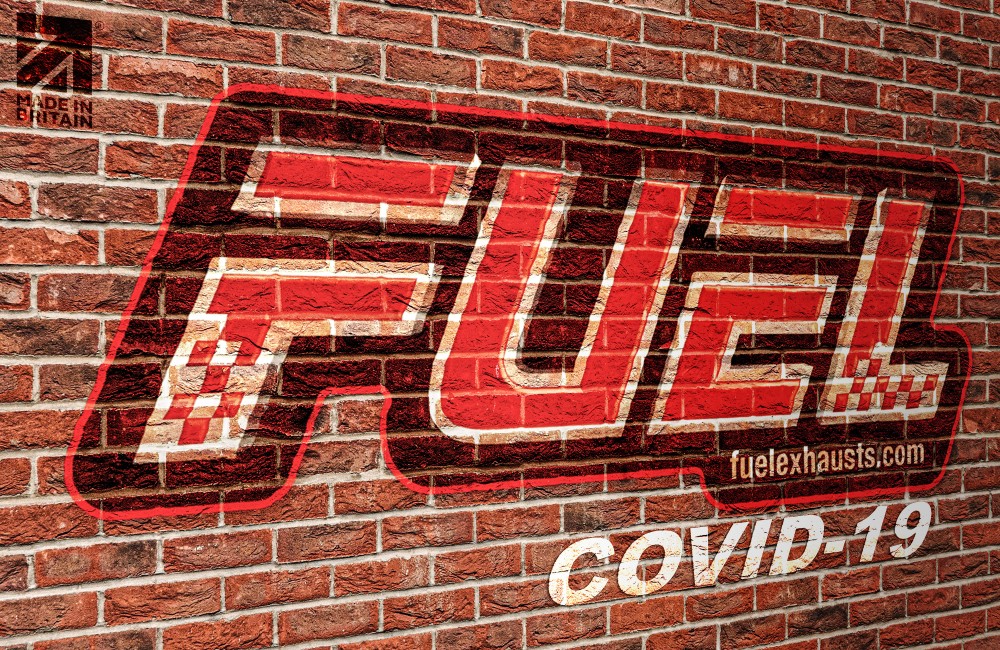 COVID-19 UPDATE FOR CUSTOMERS & VISITORS
Posted in Fuel News, Promotions
UPDATE 25th March 2020
Following government guidelines we will be temporarily closing from 4pm on Thursday 26th March.
You can still place orders on our website over the coming weeks but goods will not be despatched until we return. This is currently expected to be around 14th April.
We have extended our online special offer and this will now end midnight Tuesday 14th April.
Emails, Messenger and social media page messages will be replied to on an adhoc basis.
Stay safe.
———————————————-——
20th March 2020
As a small family business, the health, wellbeing and safety of our team, visitors and customers is of utmost importance to us.
Following the governments advice, we have taken appropriate measures to ensure the safety of our team and visitors but would politely request that visits to our premises are made by appointment only.
We will remain open, unless instructed otherwise, and will continue manufacturing exhaust orders during this difficult period.
We recognise that now more than ever, being able to shop online is essential. We appreciate your continued interest in our products and in light of the current situation are offering special prices on all exhausts ordered on our website up until midnight on Sunday 5th April.
We are currently despatching all orders as usual and have no immediate delays or stock shortages. We will endeavour to despatch future orders as swiftly as possible in line with your shipping choice however there may be longer than usual delivery timescales depending on how the situation progresses. Please note exhausts will be removed from sale if we sell out of current stock.
Stay safe.
Start building your own exhaust!