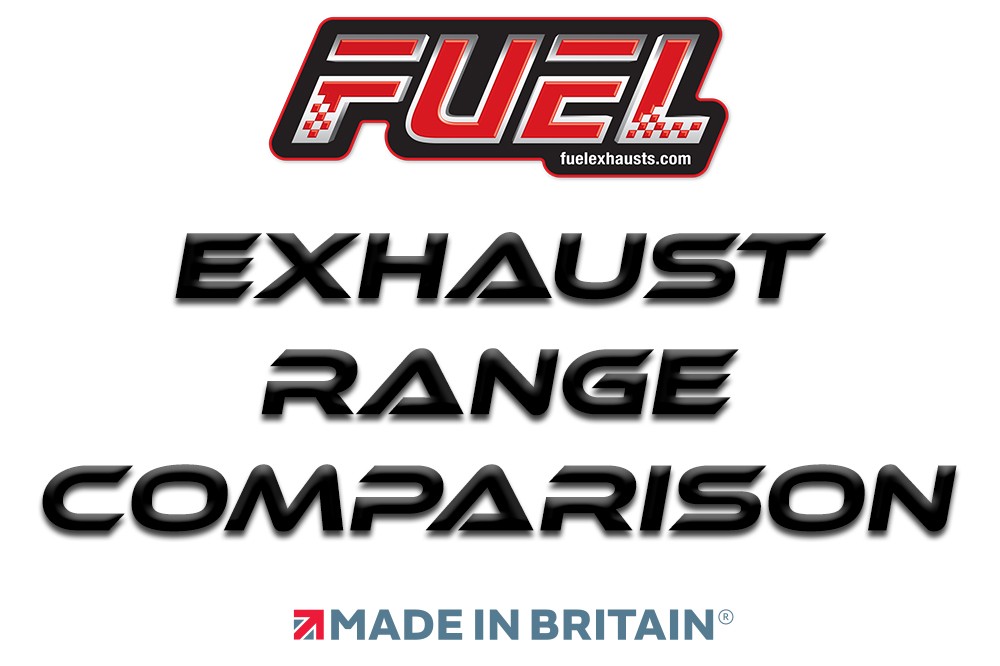 Exhaust Range Comparison from Fuel Exhausts
Posted in Fuel News, Industry Blogs
Choices, choices!
Here at Fuel Exhausts, we know every biker has their own unique requirements when choosing an aftermarket motorcycle exhaust.
For some it's all about styling, for others it's about weight saving, or increased power output. And for all of you it's about that awesome sound of course.
Because we offer no less than six different exhaust ranges, each with a host of options in terms of finish, shape, and length, we know there's the perfect exhaust to match everyone's taste and preferences.
We also know that the sheer range of options might seem a little daunting at first glance, so here's a handy guide to the main features and the differences between our six motorcycle exhaust ranges:
Classic.
This timeless beauty looks particularly good on retro styled bikes. The tip has a traditional design which is angled to give a balanced appearance on the bike. If you want clean lines and understated looks which deliver a head-turning sound performance, then the Classic range is for you.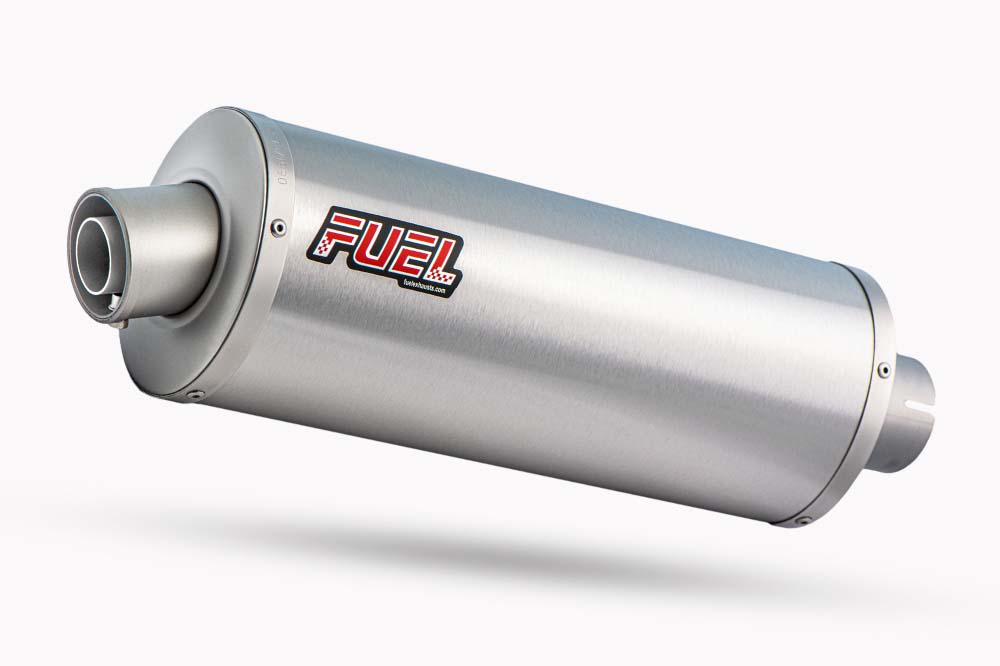 Slash.
The slash cut styling of the outlet give our Slash range of aftermarket motorcycle exhausts a very bold, muscular appearance. This thing actually 'looks' loud, even before you fire up the engine. More contemporary in appearance than the Classic range, Slash exhausts give a cutting edge look to any bike.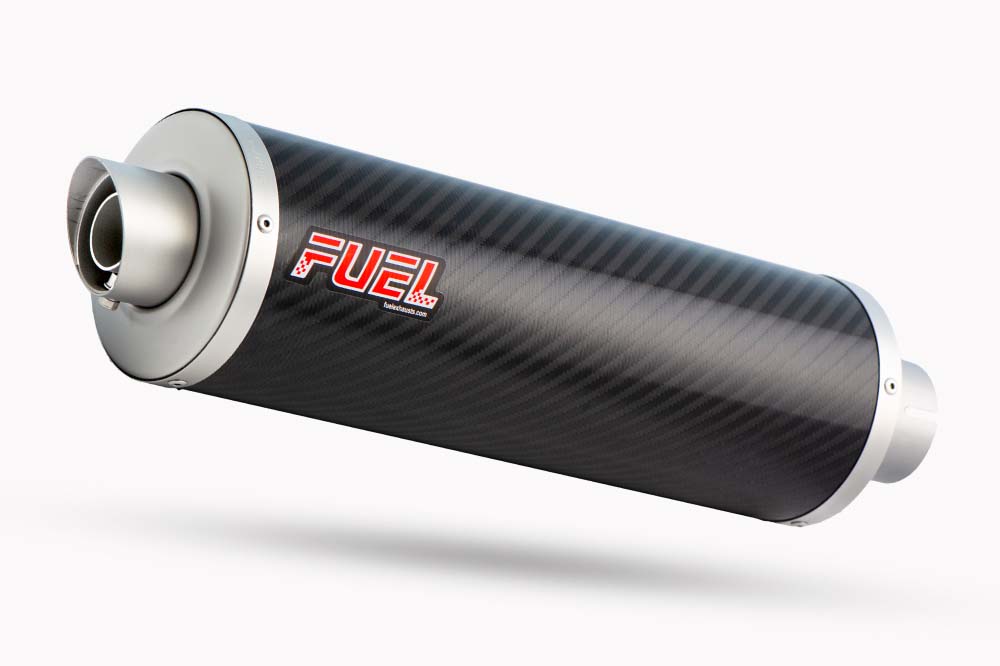 Diablo.
With its custom designed carbon fibre end cap housing a meaty outlet pipe, the Diablo motorcycle exhaust range looks sexy, stylish, and exclusive. A bold and uncompromising statement of quality, technical excellence, and brutish power, this exhaust really stands out of the crowd and makes its fiery presence felt wherever you go.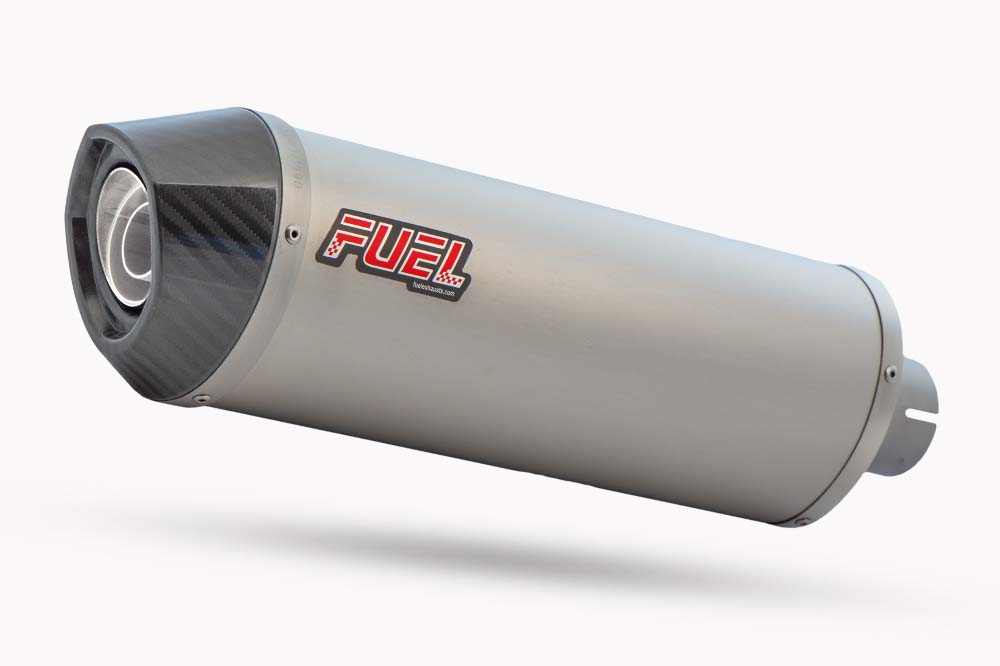 Stealth.
Our exclusive Stealth exhaust range takes the Diablo design template to its darkest extremes. Sleek, brooding, and menacing, Stealth exhausts deliver an awesome growling roar which combines with the all-black, edgy styling to make this the meanest exhaust out there. Stealth – it lives on the dark side.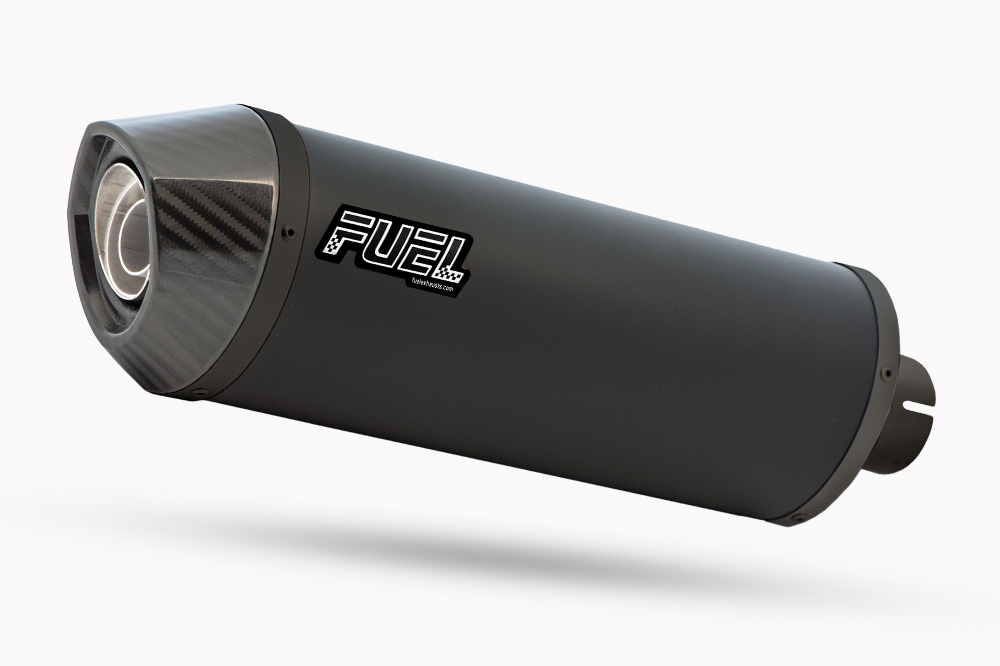 F1R Race.
With its slash cut dual-tip 76mm outlet, its ultra slimline 100mm diameter body, and compact 250mm length, the F1R Race exhaust range is built for the racetrack with a design statement that is pure MotoGP. Our smallest and loudest motorcycle exhaust by far, this beast is not road legal (although dB killers can be fitted as an option) and was born for track days and all out racing.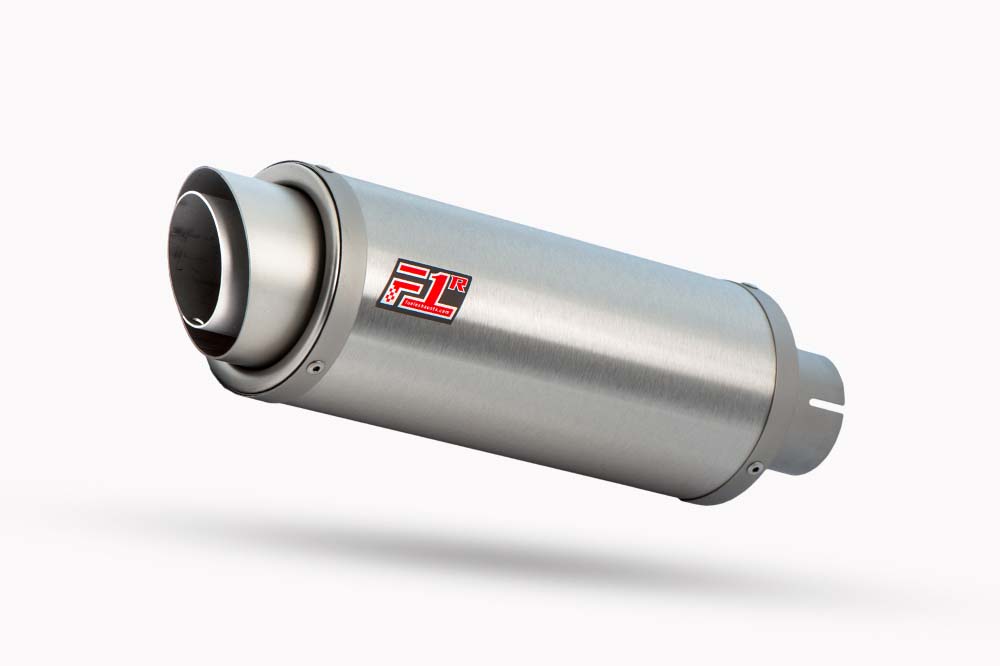 F1R Road.
If you want MotoGP styling without attracting the attention of the boys in blue, then the F1R Road exhaust range is built for you. Taking its design inspiration from the F1R Race can, the F1R Road is a slightly larger and fully UK road legal motorcycle exhaust which retains that uncompromising MotoGP appearance, and even comes with a removable baffle.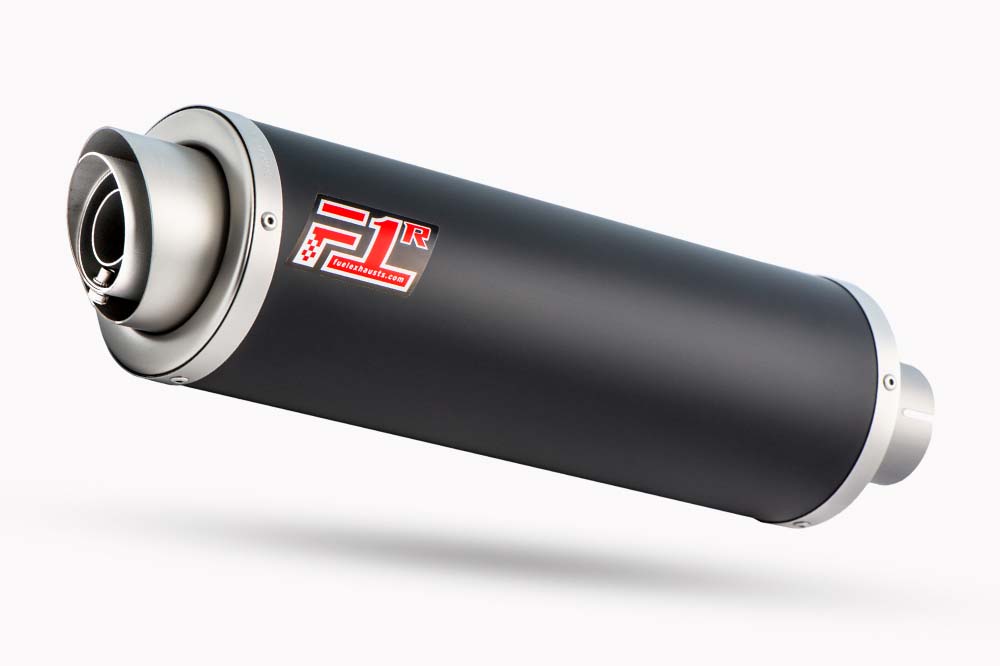 Now customise it.
Picking the right Exhaust Range is the first, and biggest, stage in building your perfect custom-made motorcycle exhaust.
Next, it's all about choosing the options which will make it truly unique to you.
The main body of the exhaust can have either a traditional round profile, or an oval design which many think sits more snugly with the lines of the bike.
The finish on the can has a huge impact on the overall appearance of your exhaust. Brushed 304 grade stainless steel gives a timeless look, while black ceramic coated stainless steel is more subtle and sleek. Carbon fibre brings a statement of cutting-edge technology, and titanium simply oozes no-expense-spared refinement. You can also add a black bracket upgrade to enhance the appearance even further, and even a black ceramic link pipe for the Stealth range.
And while size isn't everything, it still makes a difference. The shorter or smaller the exhaust, the deeper and louder the tone produced. Most motorcycle models have exhaust options available in Mini (350mm) or Midi (400mm) lengths, with some also in MicroMini (250mm), and our website is packed with images to help you choose which will look best on your own bike.
Still need help?
We hope we've helped guide you through the process of building your ideal exhaust, but of course if you still have questions then we're just a phone call away with all the advice and answers you need. It's all part of the service. Get in touch here.