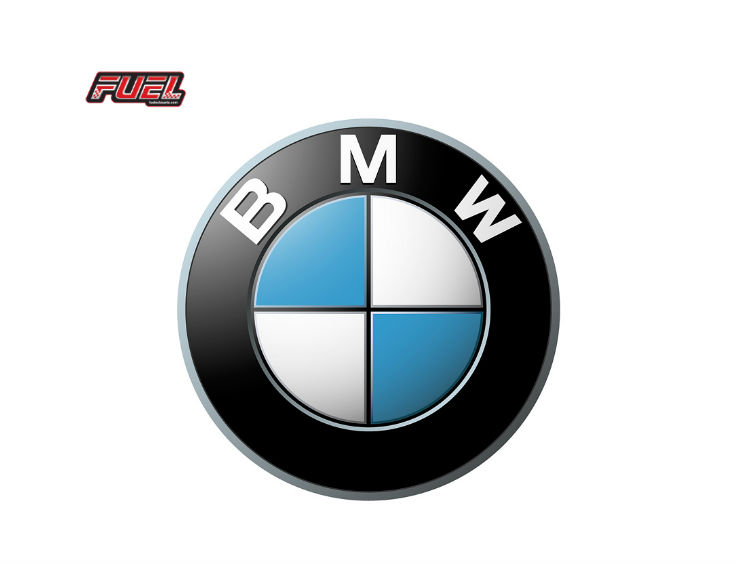 Fit Your BMW With A Fuel Exhaust And You'll Be Beaming All Over
Posted in Bikes
We've talked about the benefits of fitting a Fuel aftermarket motorcycle exhaust to quite a few different makes of bike recently, and this month it's the turn of BMW.
From the nimble F650GS to the mighty R1200GS, Fuel Exhausts make aftermarket cans for nine different models of BMW Motorrad motorcycles, all guaranteed to make your ride even more exhilarating thanks to that added performance and the trademark Fuel Exhausts sound.

F is for Fuel
For the 'F' range of models, including the F650GS, F700GS, F800GS and F800GS Adventure, we manufacture aftermarket exhausts in the oval form and with the full choice of styles and finishes available to create the perfect custom look and deliver that powerful Fuel growl.
So whether you're commuting to work on your F650GS or tearing up the desert trails on an F800GS Adventure, you can add sensational looks and awesome sound which will set your bike apart from the rest.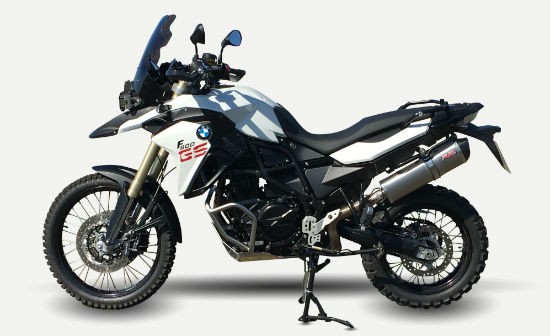 The big 1200's
If you visited us at the recent Motorcycle Live exhibition, you'll no doubt have admired the beautiful 2017 GS1200 Triple Black Adventure which graced our stand. This particular bike was sporting a Diablo black stainless oval midi exhaust with a black bracket upgrade and it looked absolutely stunning.
If you're one of the huge army of R1200GS riders, then there's a massive choice of customising options available for you to design your own unique exhaust system with just a few clicks on the Fuel Exhausts website, including all style and finish options. For pre-2013 models the cans come in oval format, and for the most recent R1200GS LC bikes you can choose either oval or round.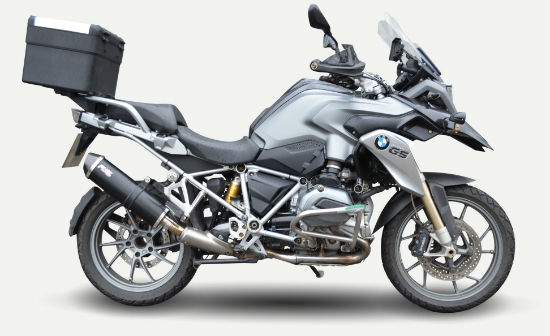 Make your Roadster Roar
Alongside the Adventure scene, we're also seeing a great deal of demand for custom aftermarket exhausts from riders of the R1200R and RS models. These superb roadsters are just perfect for ripping it up around the country roads on a weekend, or touring the highways and byways of Europe on a summer road trip. Either way, the pleasure of the ride just gets even better with the satisfying roar of a Fuel Exhaust as your travelling companion.
Every single variant of all our aftermarket exhaust ranges is available for the R1200R and RS, and even in two different sleeve lengths. All in all, that adds up to a massive 80 possible options from which to select the ideal exhaust for your bike.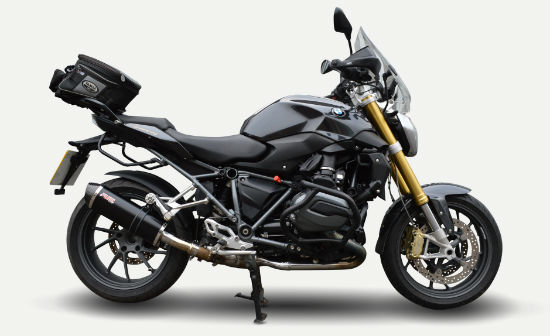 Make it personal
BMW's are great bikes, and a Fuel Exhaust is the icing on the cake. So make your BMW personal, make it unique, and put a beam of your face with your own custom designed and beautifully manufactured aftermarket exhaust from Fuel.