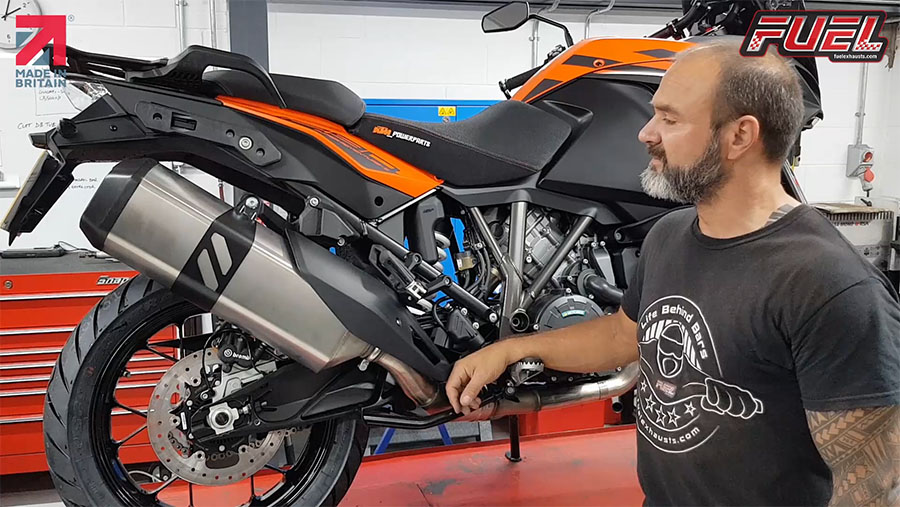 Fitting a Fuel Exhaust to a KTM 1290 Super Adventure
Posted in Bikes, Fuel News, Industry Blogs
Part of our Fuel Friday series... how to fit your new Fuel Exhaust to a KTM Adventure...
Step 1 - Build your new motorcycle silencer online and place the order either on our website, in our Ebay store or by phoning our friendly, knowledgeable team for a chat. Wherever in the world you are, you can place your order securely one way or another.
Step 2 - Choose the shipping service to suit your needs. Your order can be delivered as quickly as the very next day (UK only). International shipping usually takes 5-7 working days to be delivered following date of despatch.
Step 3 - Take delivery of the nice new quality British made Fuel motorcycle exhaust of your choice. Automatically wear big cheesy grin on face!
Step 4 - Unpack the box and prepare to fit the Fuel exhaust to your KTM 1290 Super Adventure. Fitting instructions are supplied.
Step 5 - Tools in hand, set about removing the KTM silencer from the OEM flange. This can sometimes be the awkward bit, depending on the age of your bike. Once removed, start scratching your head and wonder which way that darn link pipe sits?!
Step 6 - Stop! Save yourself a whole load of time and check out our video detailing how to remove the OEM stock silencer and then fit your new aftermarket Fuel exhaust.
Step 7 - Give it a go, it really is that easy! If you are still unsure, treat your beloved KTM Adventure to a bit of pampering and take the exhaust to be fitted at a reputable garage or dealer.
Handy note - The same procedure applies to the KTM 1050 / 1090 / 1190 Adventure models too.
THE EXHAUST FITTED IN THIS VIDEO AND THE IMAGE BELOW IS A DIABLO CERAMIC BLACK OVAL MINI (350mm) EXHAUST WITH BLACK BRACKET UPGRADE.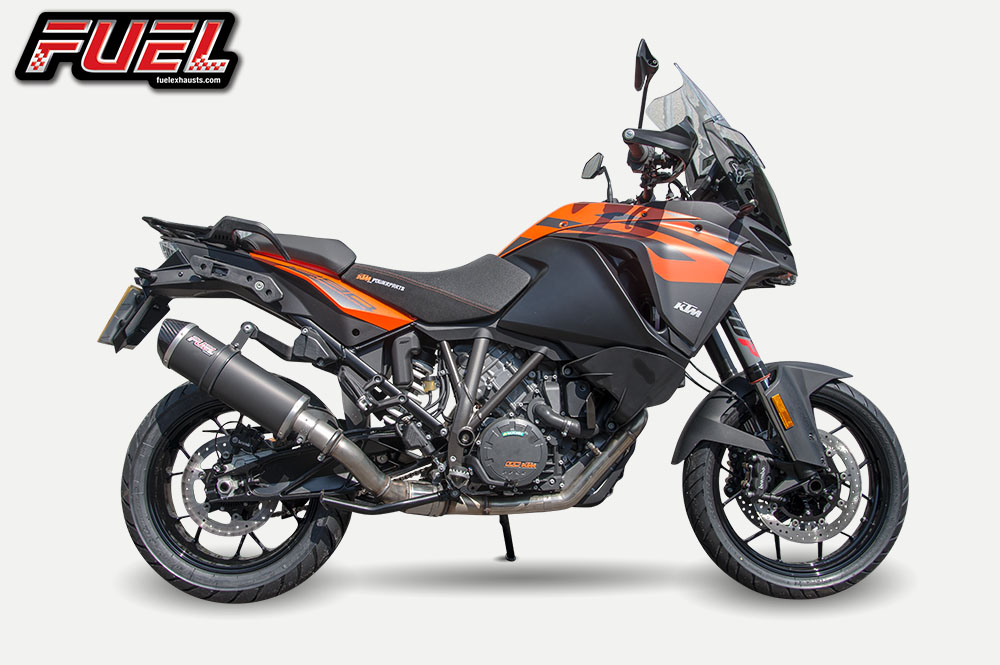 THIS BLOG ONLY APPLIES TO THE 1290 SUPER ADVENTURE UP TO 2020. IT DOES NOT COVER THE 2021 ONWARDS MODEL.