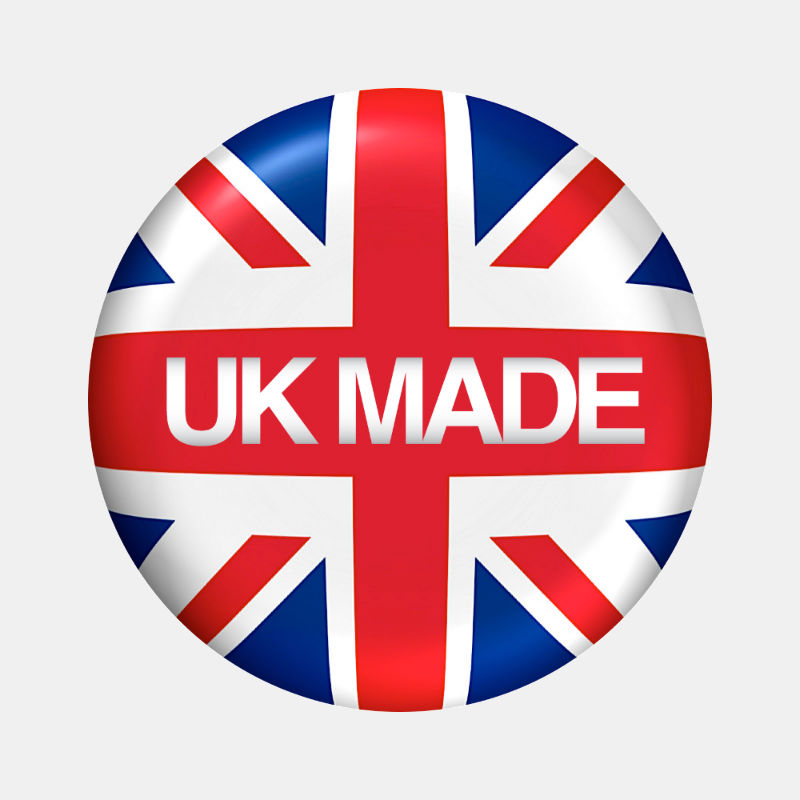 Fuel Exhausts: Made in Britain
Posted in Fuel News
Did you know that the 'K' in K Shoes stands for Kendal, the same town where Fuel Exhausts are made?
K Shoes aren't around anymore though. They were swallowed up by Clarks Shoes back in the 80's and became just another once-proud British brand now reduced to sticking their logo on foreign imports.
HP sauce, a firm favourite of any biker, still boasts a picture of the Houses of Parliament on the label, but the brown stuff inside is made in Holland by Heinz. It's a similar story with the Sarson's vinegar that you sprinkle on your chips – it's Japanese owned.
There's even a bit of a question mark over where your Triumph bike is made, as they have manufacturing plants in Thailand and Brazil as well as their base in Britain.
It's sad but true that British manufacturing has been in decline for decades, and even those firms who do still make stuff here are largely foreign-owned. Think Rolls Royce, Jaguar Cars, and Tetley Tea Bags. And almost beyond belief, even Newcastle Brown Ale and John Smiths Beer are owned by the Dutch!

The spirit's still alive.
Thankfully though, there's a groundswell of irrepressible British spirit which is fighting back and showing the world that not only can we still make things, but the stuff we do produce has got quality written all over it. And here at Fuel Exhausts, we're very proud indeed to be one of those true British manufacturers.
We've said it before and we'll keep on saying it – Fuel Exhausts are British. All our raw materials and components come exclusively from British suppliers, and the exhausts are built from scratch in our British factory. In fact even the steel framework which has just been erected for our new extension is (you've guessed it) all British.
And because we know where it all comes from, and the entire manufacturing process from start to finish is carried out here in our own factory by our own engineers, we're able to put our money where our mouth is and give all our aftermarket motorcycle exhausts a rock solid lifetime guarantee.
That's proper British manufacturing. Built to perform and built to last. And definitely not to be confused with some other aftermarket exhaust manufacturers in the UK who falsely promote their exhausts as being British made, when in fact they're sourced and assembled overseas, imported, and shipped out to customers without so much as a screwdriver being involved.

We made this.
Everyone in the team here at Fuel Exhausts takes massive pride in giving a beautiful shiny new aftermarket exhaust its final check over before sending it off to its new owner and thinking "I made this". We might be small, but we're British through and through and we're growing fast, and we love showing the big boys what a quality British product really looks like.
And while Kendal's shoe factory might be long gone, we're pleased to say that there is one other well-known brand still here in the town with us – which is why we include a FREE bar of the world famous Kendal Mint Cake with every aftermarket exhaust we sell on our website!