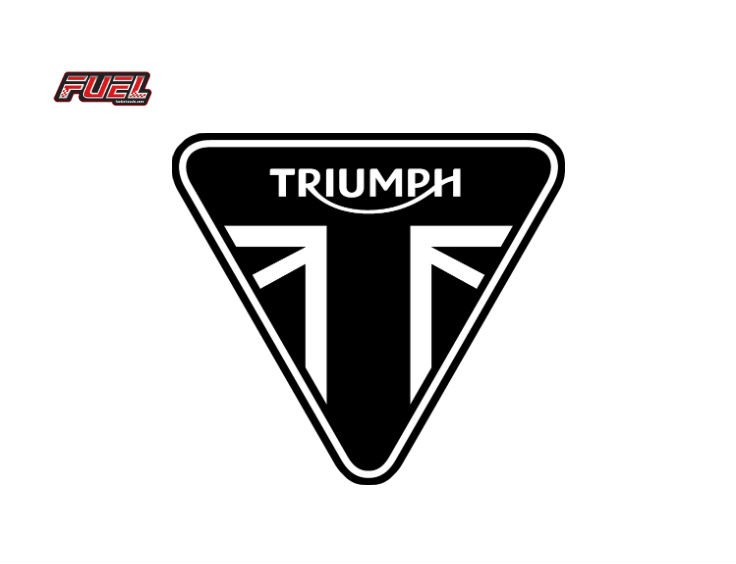 Give Your Triumph More Oomph With a Fuel Exhaust
Posted in Bikes
Triumph Motorcycles proudly fly the flag as Britain's largest bike manufacturer, so it would be kind of criminal to fit your Triumph with anything other than a fully British-made aftermarket motorcycle exhaust from Fuel Exhausts.
It's clear that a great many bikers out there feel the same way too, because it's a Triumph model which tops the list of our biggest selling exhausts – and by a country mile.
We make aftermarket cans for no less than eighteen different models of Triumph bikes, so there's no doubt that if you're one of the many thousands of Triumph owners out there, then we've got the perfect kit to bring out the true thoroughbred British spirit in your machine.

Growling Tigers
Take the Tiger 800 XC or XR for instance. The XR is a massively popular tourer, and that distinctive Fuel Exhausts note makes the perfect soundtrack for any road trip – a confident throaty growl yet without the excessive decibels which can wear you down on a really long ride. And with the XC being oriented a little more towards off road use, that grunt tells you and the rest of the world that your bike has got what it takes to be the master of any terrain.
Our Tiger exhausts are available in our full range of styles and finishes as well as a variety of sleeve lengths, so there are no limits to selecting the perfect match for you and your bike.
The same goes for the big 1200 Explorer model. A cracking bike all round, which just gets even better when that exhaust note is perfected by fitting a British made Fuel aftermarket exhaust; and again they're available in the full range of shapes, colours and sleeve lengths so you can design and specify your own exhaust easily on our website.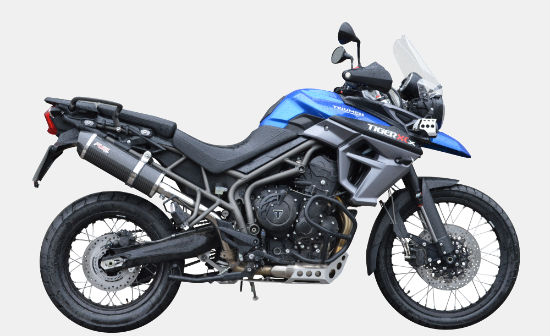 Sprint Finish
How about you Sprint GT fans out there? This hugely popular Grand Tourer is just crying out to be accompanied by the powerful presence of a snarling Fuel Exhaust as it cruises the highways and byways. As you'd expect, the options available to customise your aftermarket exhaust are almost endless, so you're sure to get exactly the look you want to match that incredible sound.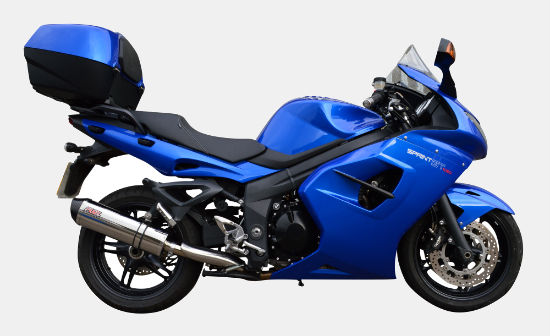 Hack Off The Hogs
The Triumph Trophy 1215 SE is without doubt one of the ultimate long distance cruisers, designed to devour continents with dynamic performance and total riding comfort. Add a booming aftermarket exhaust from Fuel and you'll catch the attention of even the Harley boys - clinging on to their ape hangers for grim death as they watch you glide past in effortless luxury.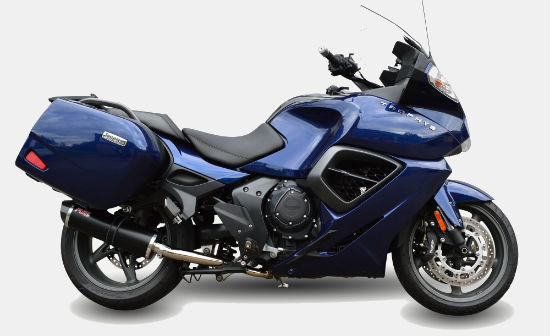 Whatever model of Triumph motorcycle you ride, you know you've got a great bike with true British heritage. But you can make it even better by giving it what it deserves and fitting a howling new aftermarket exhaust from Fuel. Just click on your model on the Fuel website to start designing your own unique exhaust system today.