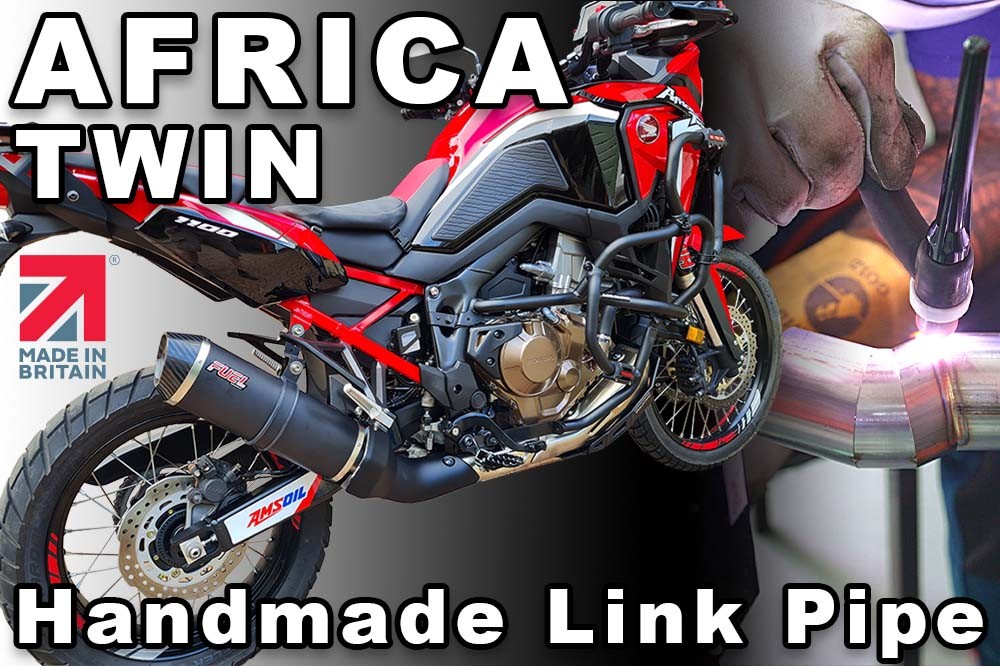 Manufacturing a Honda Africa Twin 1100 Link Pipe
Posted in Bikes, Industry Blogs
Part of our Fuel Friday series, this video details how we manufacture our link pipe for the Honda CRF1100L Africa Twin exhaust system. The link pipe is the same for all CRF1100L model variants.
We have been manufacturing exhausts for motorcycles for over 20 years. We practice good old fashioned engineering here, sometimes by choice and sometimes because we have no other option! Take the link pipe for this Africa Twin, other than making a longer link pipe (which would look odd), there was no other way for us to manufacture it appropriately, other than using cut sections. The way we have made it ensures it sits neatly behind the OEM guard.
We originally made the pattern for 1100 model the week before Christmas 2020 and in February 2021, the exhaust was available to purchase online. This is a massively popular model and we have sold many over the last 18 months.
YouTubers Richy Vida and Mr Fish both have one of our motorcycle exhausts fitted to their Africa Twin bikes, check them out on YouTube - Richy Vida and Mr Fish.
As UK manufacturers of aftermarket motorcycle exhausts we believe strongly in supporting British manufacture and buying in the UK wherever possible.
You can learn more about us here.
If you found the video interesting, please check out our other videos and subscribe to our YouTube channel.