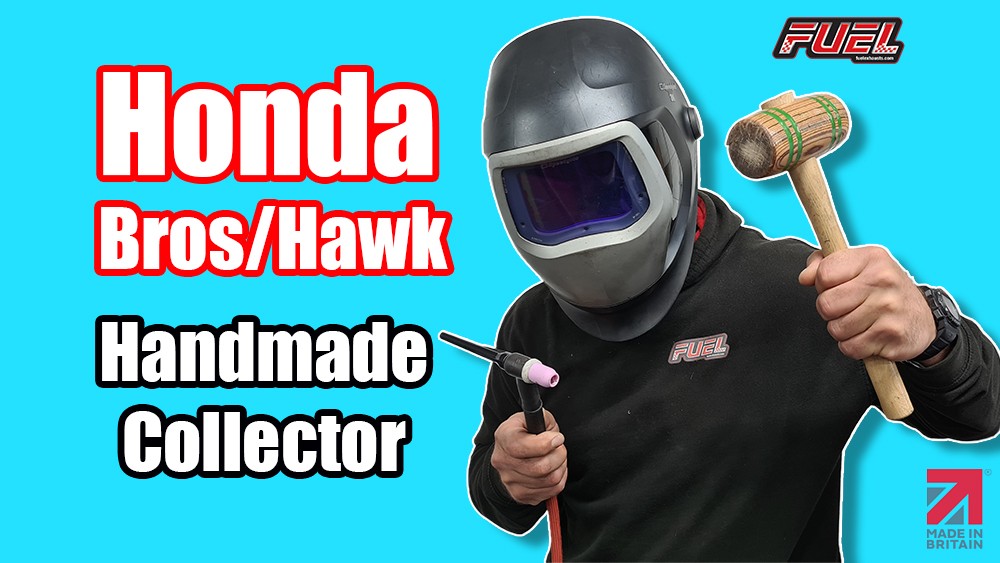 Honda Bros NT 400 / 650 / Hawk GT Collector
Part of our Fuel Friday series, this video blog details how we manufacture the collector link pipe for the Honda Bros 400/650 and Hawk GT exhaust system.
We have been manufacturing exhausts for motorcycles for over 20 years. The Honda Bros was one of the very first models we covered in our early days of trading. Our in-house specification sheet that we follow when manufacturing is about 20 years old too and has lots of scribbled updates! You will see what we mean about half way through the video!
Obviously as time has gone by, the number of Bros and Hawk models on the road has dwindled however we continue to manufacture exhausts for this old faithful as there are still of plenty of these machines out there. Many just shouting out for a new Fuel Exhaust!
As demonstrated in the video, we hand build the collectors in our workshop using 304 grade stainless steel materials. This collector is supplied as part of the silencer kit when ordering for the Honda Bros 400 / Bros 650 or Hawk GT. It connects the new Fuel exhaust silencer to the genuine OEM twin pipe header set up. The collector set up on the Honda NTV600 / NTV650 Revere is manufactured in a similar manner too.
The reason we chose to show the build of the collector for this bike in particular, is to highlight the skill (and experience) involved in manufacturing the pipe from start to finish. Not all companies use automated machinery to manufacture parts and this video demonstrates this.
Quick video time links...
00:18 Collector and link pipe
00:45 Forming the collector
03:28 Tack welding
06:03 Pre-weld prep
07:03 Tig welding
08:56 Forming on the flypress
15:42 Final weld prep
21:31 Mandrel tube bending
25:37 Cutting and deburring
30:19 End forming
32:24 Final welding assembly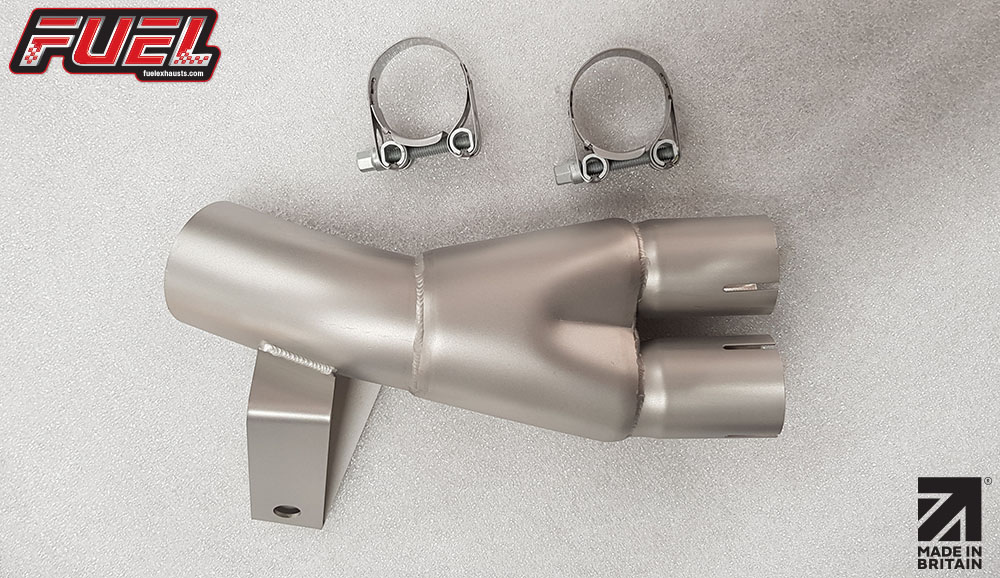 As UK manufacturers of aftermarket motorcycle exhausts we believe strongly in supporting British manufacture and buying in the UK wherever possible.
You can learn more about us here.
If you found the video interesting, please check out our other videos and subscribe to our YouTube channel.