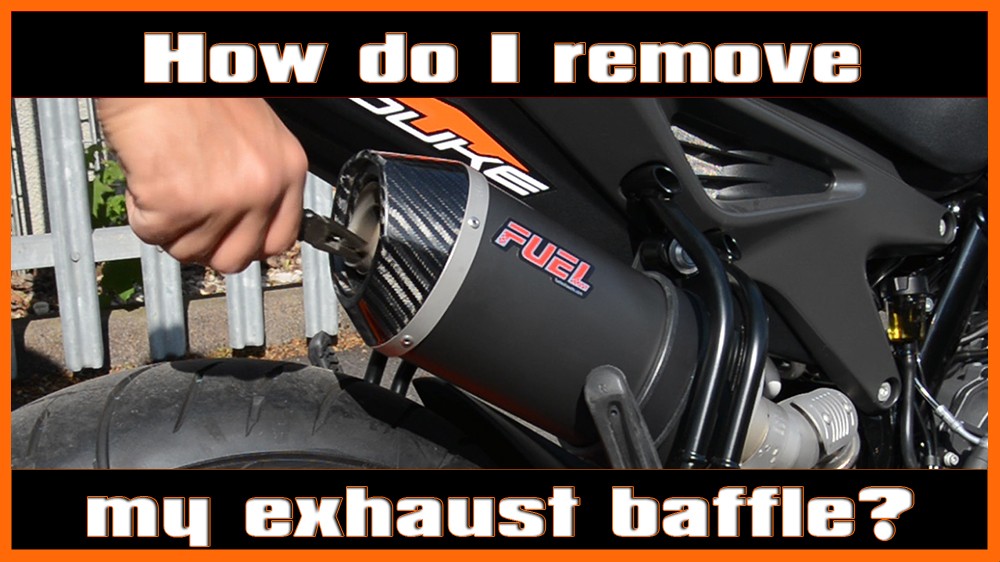 Removing the dB killer / baffle on a Diablo exhaust
Posted in Industry Blogs
Part of our Fuel Friday series, this video demonstrates how to remove and replace the baffle in a Diablo exhaust. It is a similar procedure for our other exhaust ranges too - Slash, Classic and F1R Road and Race and this is referenced further in the video.
We are regularly asked the best way to remove the baffle / dB killer from our Diablo exhausts. Many customers contact us to say they have dropped the bolt when trying to remove the baffle and wonder how to get it out. Don't worry! The bolt cannot get inside the exhaust, it has simply dropped inside the carbon tip / end cap and will just sit there. The easiest way to remove the bolt is by using a magnet to trace it out of the access hole. This is demonstrated in our video.
Our other exhaust ranges (Slash, Classic and F1R) also have removable baffles but it is much more obvious on how to remove it. The bolt is secured at the bottom of the outlet on these ranges and is simply removed using a 5mm allen key and a pair of pliers. Replacing it is just as easy.
Covered in the video are the following...
Intro
Removing the dB killer / baffle demo
Removing the rubber bung
Undo the bolt using a 5mm allen key
Dropped the bolt in the carbon end cap
Use a magnet to retrieve the bolt out of the hole
Remove the dB killer / baffle using pliers
Replacing the dB killer / baffle demo
Line up the nut with the hole in the outlet on the exhaust
Use a 5mm allen key to refit the bolt into the nut
Replace the rubber bung
Removing the dB killer / baffle on the Slash, Classic and F1R ranges
Interested to see more..? Check out our other blogs of manufacturing demonstations and if you wish to learn more about Fuel Exhausts overall, check us out here.