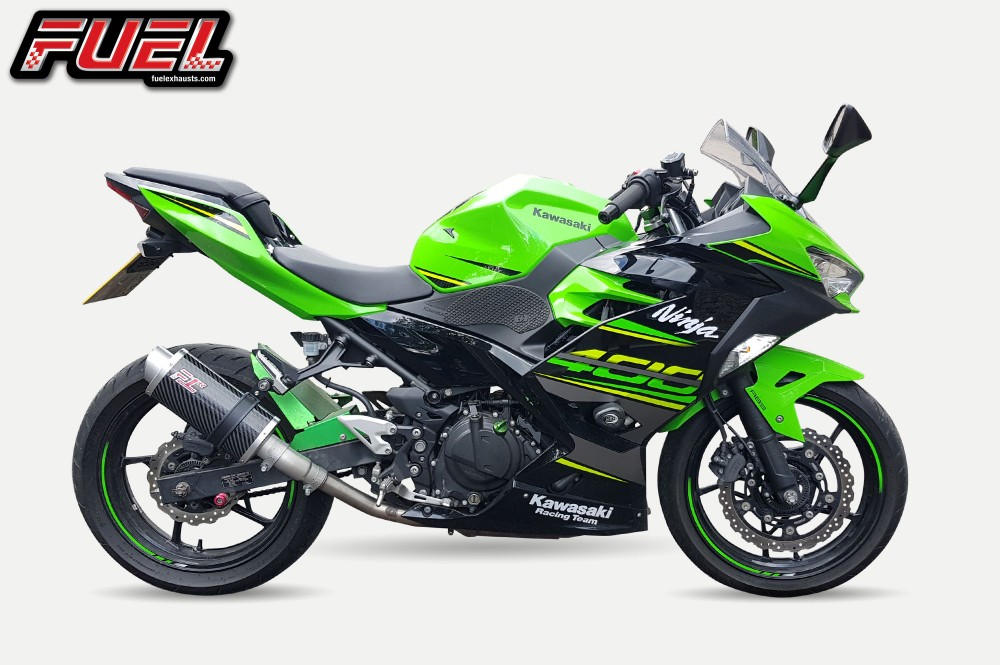 Kawasaki Ninja 400 Aftermarket Exhausts
Posted in Bikes
The Kawasaki Ninja range has always been popular here at Fuel Exhausts, but this little 399cc machine has really caught our eye. With sharp Ninja styling and improved performance compared to its predeccessor, the Ninja 300 model, this motorcycle is fun and easy to ride. An ideal starter bike for those who need to be A2 licence friendly.
Available online now are our aftermarket exhaust ranges which really compliment the style of the Kawasaki Ninja 400 models. We offer both Mini and MicroMini sleeve lengths as UK road legal options, with removable baffle for that extra grunt! The kit is supplied with chosen exhaust, link pipe and mounting bracket with associated fixings. As a direct replacement for the Kawasaki genuine silencer, no engine mods are required when fitting our exhaust.
We have more images showing Fuel exhausts fitted to the Kawasaki Ninja 400 model here.
Take a look and price up the options for your Kawasaki Ninja 400 online here.