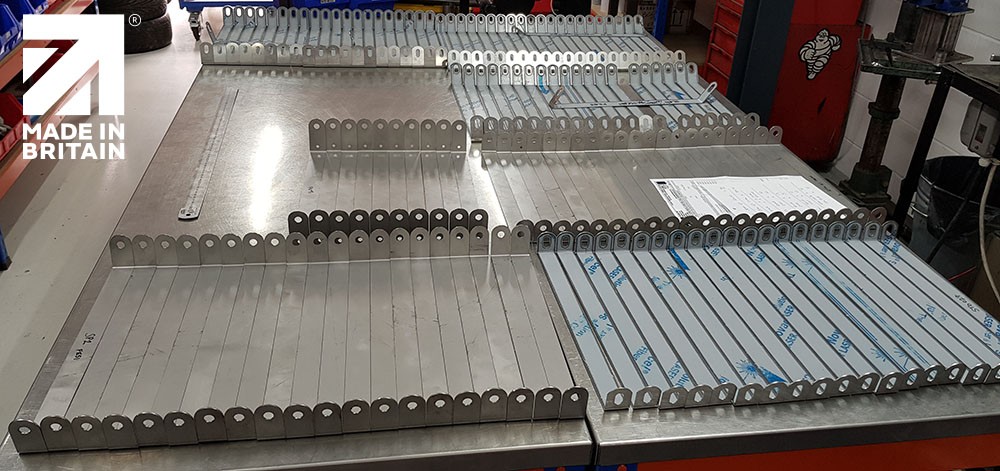 How We Make Motorcycle Exhaust Brackets
Posted in Industry Blogs
Part of our Fuel Friday series...
Ever needed a bracket / hanging strap for your aftermarket motorcycle exhaust but cannot find one to fit, or one that has the correct offset or mounting position?!
We regularly encounter this issue when manufacturing new bike patterns and although we already have various brackets available to us from previously covered models, they do not always suit the fitment.
Our latest video blog shows how we manufacture a mounting bracket for an aftermarket motorcycle exhaust. In part 1 Damian shows how to calculate the appropriate measurements to be able to manufacture your own bracket / hanging strap. This is the process we follow when patterning for a new bike model, especially when the bracket requires a different offset, or tab height / length to our standard fitments. Once we have all the dimensions we need and it has been fit checked on the bike, the part is drawn using Computer Aided Design (CAD) and the parts are then laser cut and folded, ready for forming.
In part 2 we have a short time-lapse video where we show you the forming of our latest delivery.
Interested to see more..? Check out our other blogs of manufacturing demonstations and if you wish to learn more about Fuel Exhausts overall, check us out here.