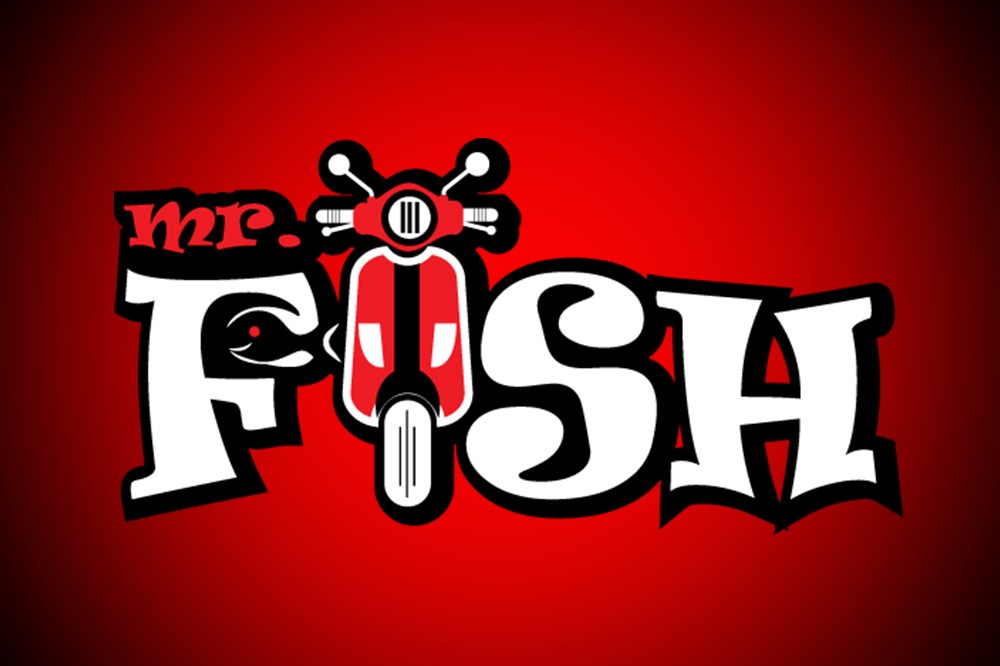 Motorcycling Social Media Stars Part 2 - Mr Fish
Posted in Bikes, Fuel News, Industry Blogs
More Social with Mr Fish.
Following on from our chat with YouTuber Richy Vida, we're delighted that another superstar of the motorcycling social media world has shared his thoughts and stories with us.
If you're a regular social browser, you'll likely have stumbled across Mr Fish and his positive approach to life. His YouTube, Facebook and Instagram pages are packed full of positivity and every day banter.
Mr Fish approached us after hearing Richy's Diablo exhaust; he wanted some of that distinct Fuel exhaust sound too! He fitted a ceramic black F1R Road exhaust to his 2020 Honda Africa Twin CRF1100l before becoming the first biker to fit a Stealth motorcycle exhaust to his new 2022 Honda CRF1100L Africa Twin Adventure Sports.
So let's here from the man himself...
How did you first get into biking?
I couldn't afford a car but my friend had a Tomas moped in his shed which he'd got from a catalogue (showing my age), so I bought it off him and rode it everywhere. I only found out after 3 months that you're supposed to have insurance and an MOT. I eventually broke it in half trying to jump a tabletop on a BMX track.
What are the best and worst things about what you do?
Worst first as I don't dwell on it - the hate and the trolls of social media, but oh well they have to live with themselves. The best is all the good people you meet, the things you get to do that you wouldn't normally experience, and working with great companies to help promote biking as well as my own stupidity!
Out of all the motorcycle gear you try out, how do Fuel Exhausts rank in terms of build quality?
100% honesty here, when I was in the process of getting a can for my previous bike, I had only ever seen them online so could only go on price. I didn't expect much because of that (told you I'm honest) but when it arrived it was really good quality and well built, hence I now have the latest Stealth exhaust on my new Africa Twin. If it was poor quality I would never have had another, and that speaks volumes.
What's your favourite stretch of road?
A cheesy answer I'm afraid, but the ones I haven't ridden yet. I do have a soft spot for Highway 74 in California though. Riding through Idyllwild into Palm Desert is a nice way to chill.
Which destination is at the top of your bucket list?
So many! Alaska to Argentina, London to Sicily on a Vespa, and the whole coast of the UK are probably my top 3. Hopefully I'll get up to the see you in the Lakes at some point, so I suppose that's on the bucket list too.
And that's a wrap.
Thanks to Mr Fish for his no-holds-barred replies. Check back next week when we'll be talking to YouTube favourite, English Biker Dan.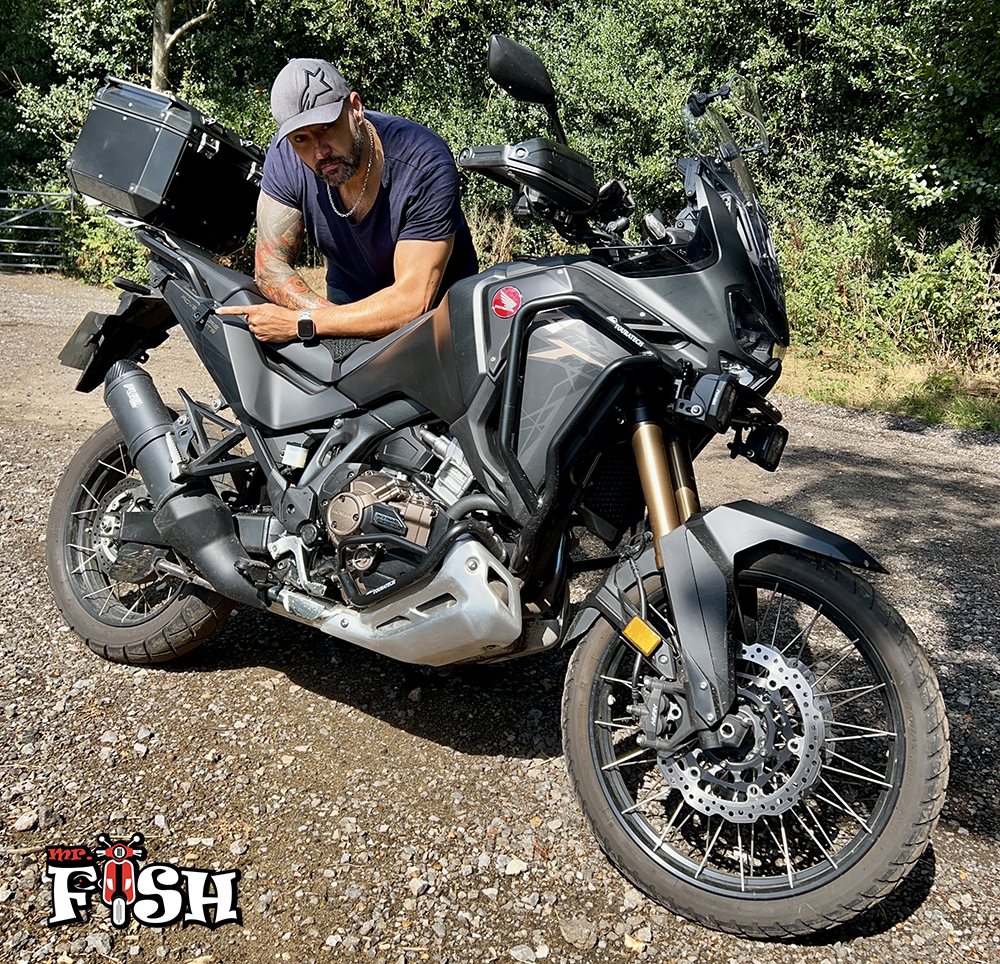 Tune in and follow Mr Fish for regular bike banter via any of his social platforms...