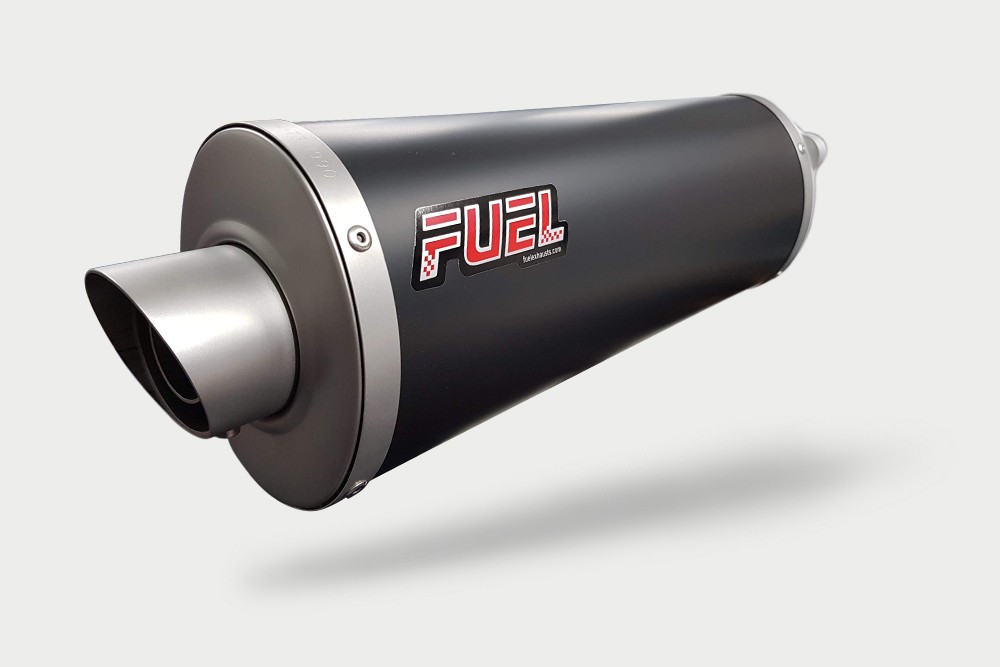 New finish for Fuel Exhausts from March 2019
Posted in Fuel News
We are excited to share our new surface finish with you which will be applied to all our exhaust ranges from March 2019. Of course it goes without saying that our products will still be manufactured to our usual second to none standard using high quality materials, now finished in our new media blasting machine. The final finish is a grey satin look, not that dissimilar to titanium, which compliments many bike models.
Since we started trading back in 2001 we have supplied mirror polished parts on our exhausts however times and trends have changed. So goodbye polished parts, hello on-trend grey satin! Modern motorcycle models generally have a satin or matt finish on the frame and swinging arm with very little, if any, polished parts. Apart from the exhaust sleeve (body), all parts supplied are now a satin finish, processed in our media blasting machine.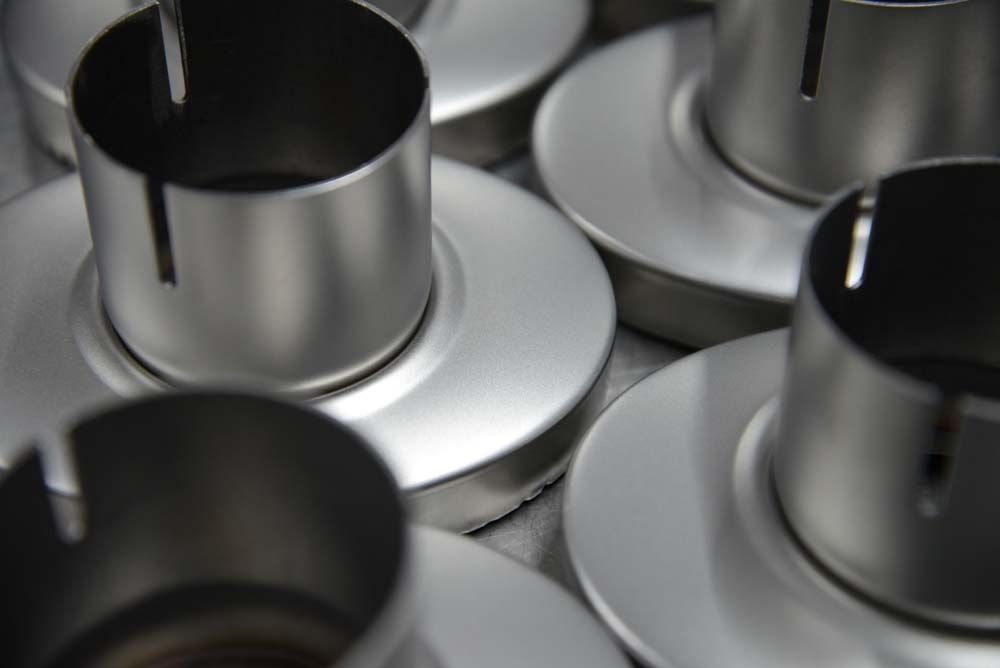 So what is media blasting and how does it work? Media blasting is a form of finishing using different media types for various finishes and outcomes. It is the operation of propelling, typically with compressed air, a stream of abrasive material (blast media) against a surface to affect the surface finish. The terminology 'media blasting' is often generically used alongside a range of blast process names such as bead blasting, sand blasting, grit blasting, shot blasting, abrasive blasting and soda blasting for a variety of 'blast' processes.
Our metal finishing process now involves media blasting all our metal parts to produce a satin effect. There are many different media types that can be used for blasting and the media we use produces a finish which looks very similar to titanium. Here are 2 identical stainless steel clamps but the right hand one has been finished by media blasting.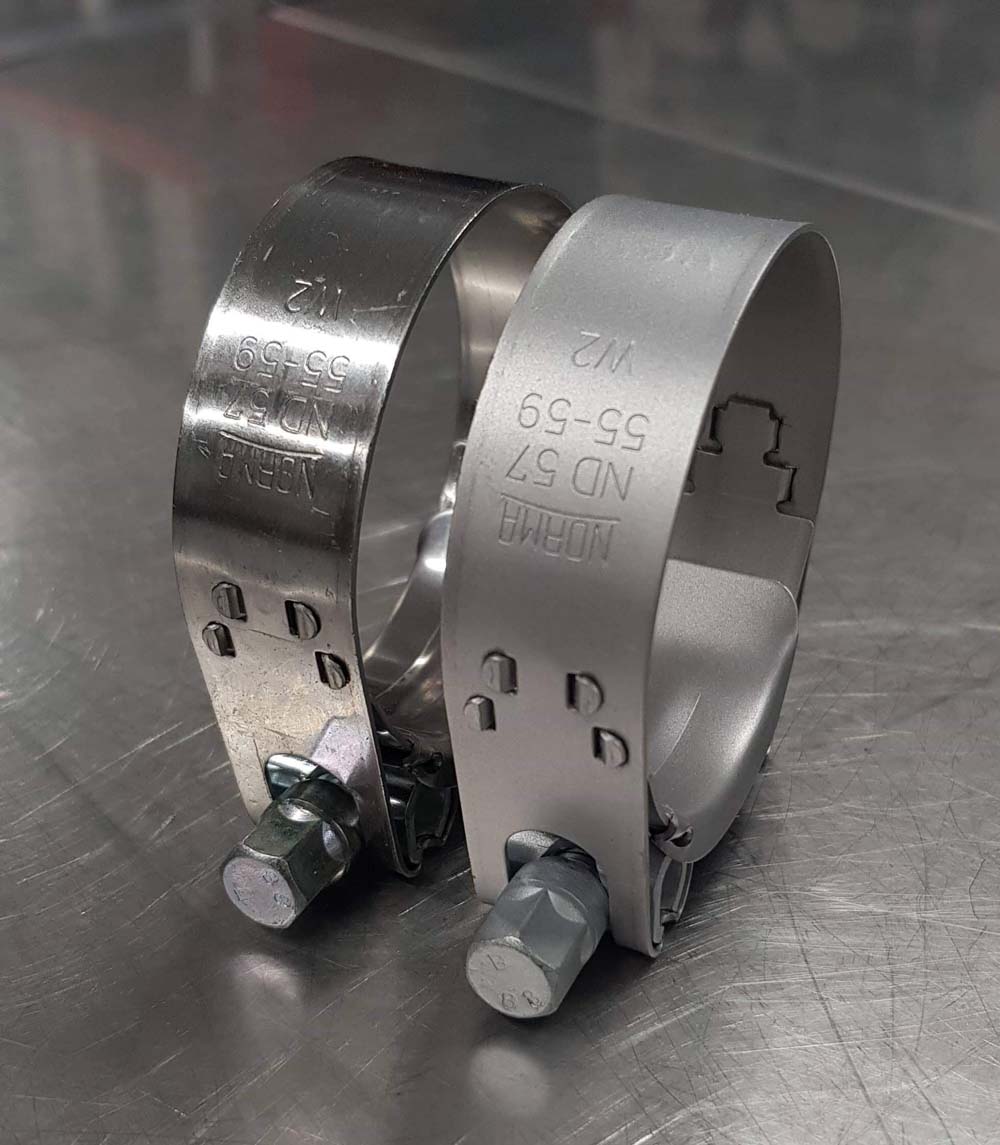 All our exhaust ranges will be supplied with the media blasted finish from Wednesday 20th March 2019. New product shots are currently in production but we have one here to give you a taster...
START BUILDING YOUR NEW FUEL EXHAUST HERE NOW..!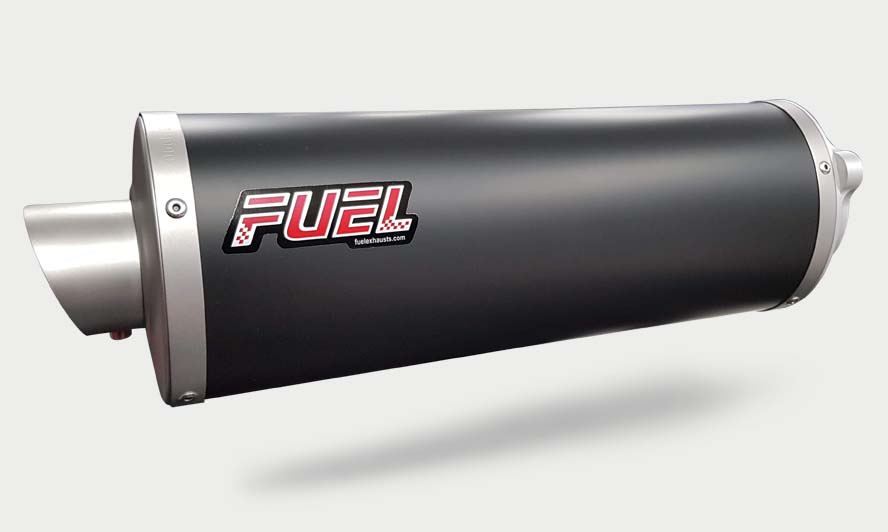 The image below shows Ade's 2003 Suzuki Bandit 1200 fitted with a Slash ceramic black oval mini exhaust (and black bracket upgrade). The end caps, rivet bands and bolt on billet have all been finished using our media blasting process. Ade was our first customer to opt for the media blasted finish and when he received the parcel he messaged to say 'I just opened the box, very pleased with the can, the media blasting looks cracking'. We have received further positive feedback from Ade over the last few weeks and here is his Bandit with the new exhaust fitted....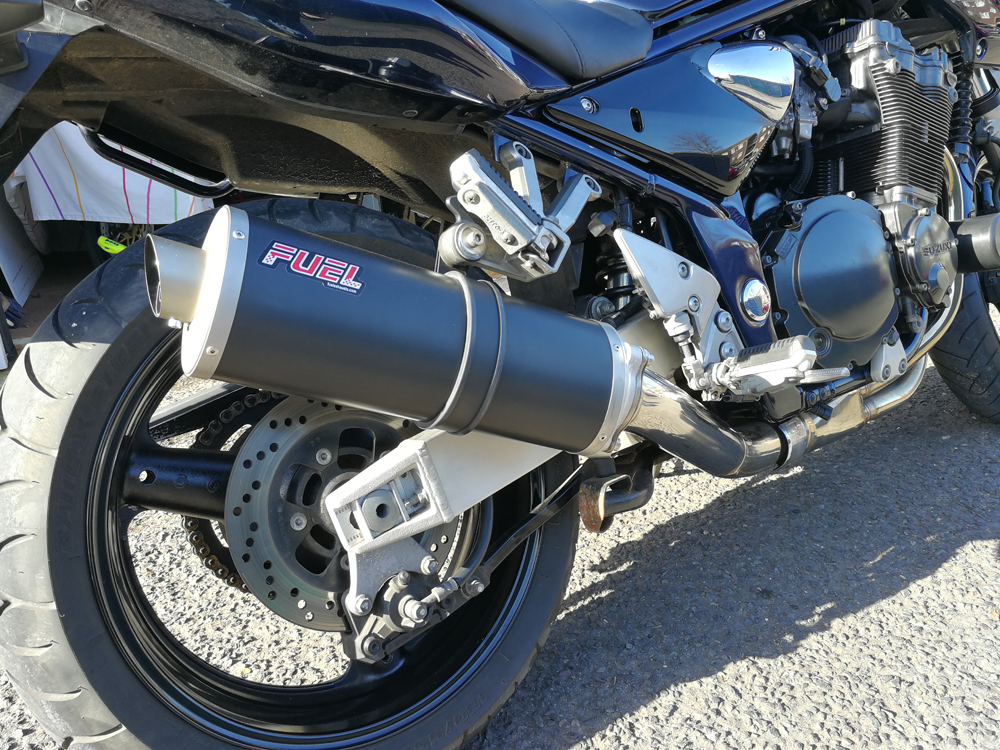 Other customers have been opting for the media blast finish before it has been officially released...
The image below shows James' KTM 1190 Adventure fitted with a Diablo ceramic black oval midi exhaust and black bracket upgrade.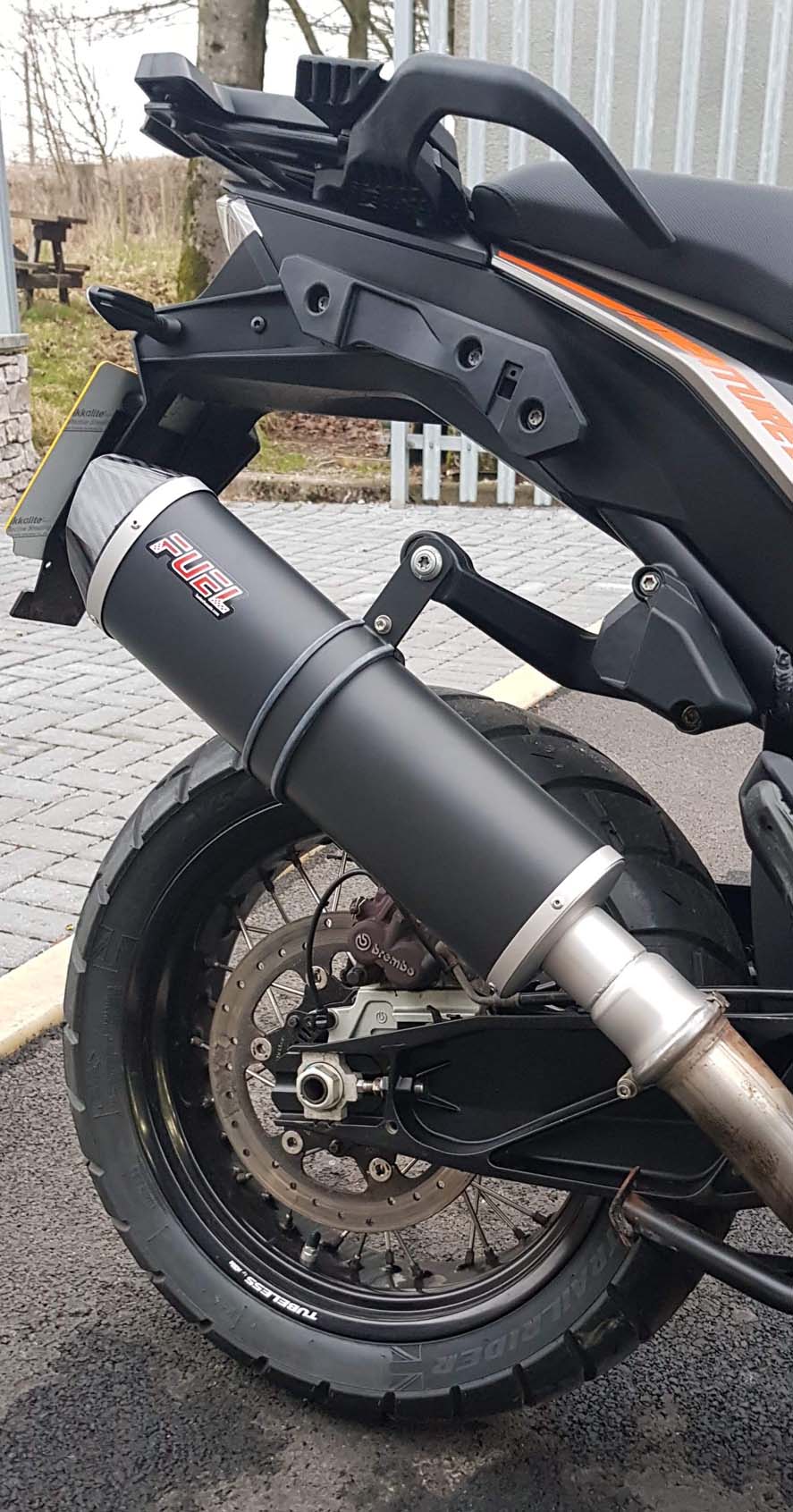 And the following image shows Terry's Triumph Daytona 650 fitted with a Slash carbon fibre round mini exhaust.