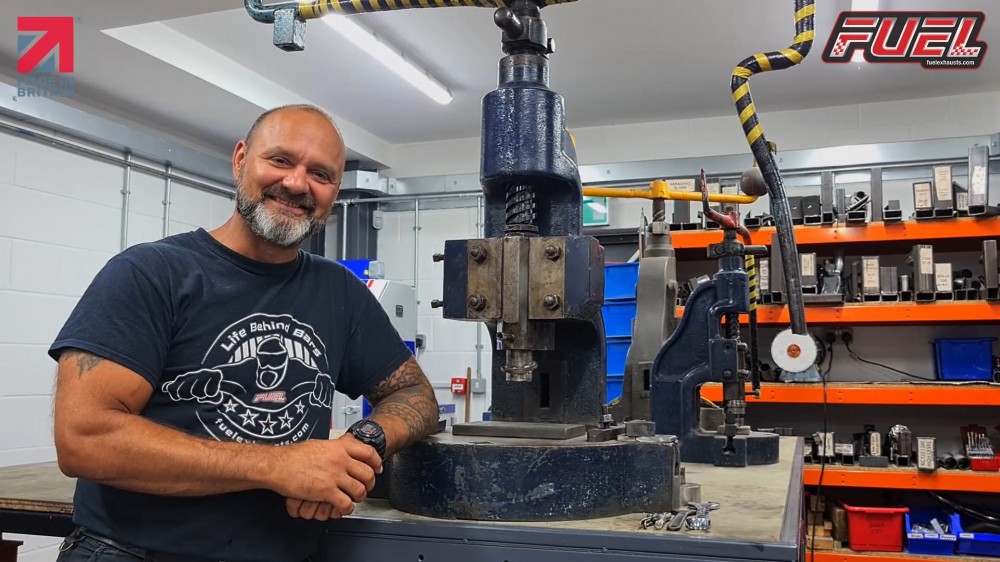 Pressing Exhaust Parts on British Fly Press Machinery
Posted in Industry Blogs
Part of our Fuel Friday series, this video is about fly press work and shows how we use fly presses to punch and press parts which are used in our British made aftermarket motorcycle exhaust silencers and associated pipework.
We have a number of fly presses which are used daily, the main one is 'Bertha' a number 8 Sweeney & Blocksidge machine. We have a smaller Sweeney & Blocksidge number 2 fly press and a Norton number 5. We also have a few others which are used on an adhoc basis. We have owned and used these machines regularly for nearly 20 years!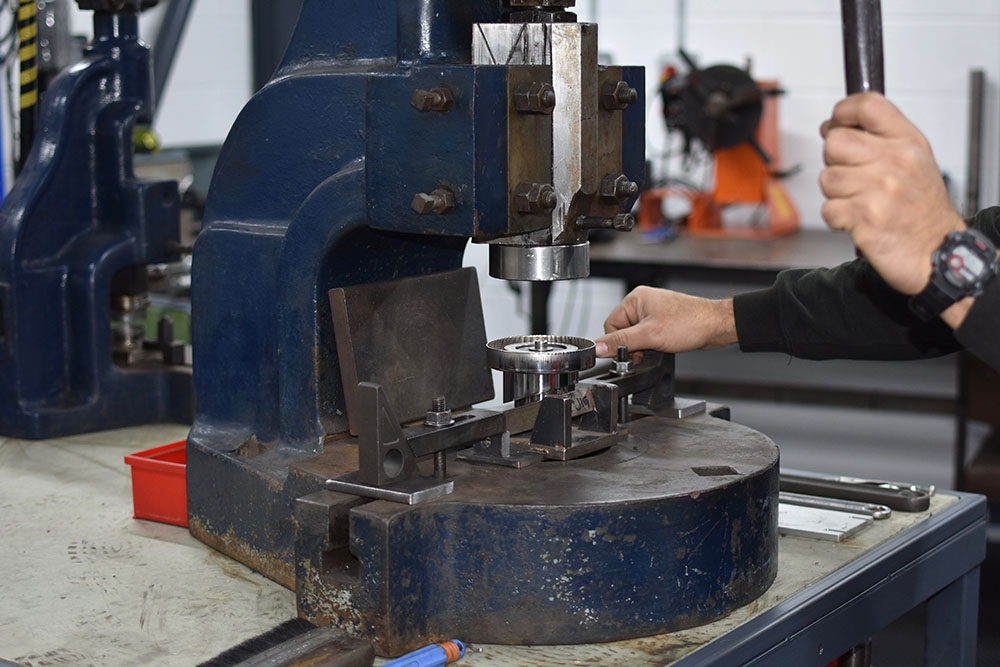 As we manufacture pretty much all the parts for our motorbike exhausts here, we need to ensure our workshop machines are reliable. Good old fashioned fly presses can't really let you down. No fancy automated machinery, just plain old gusto and strength.
We use our 'Bertha' fly press to press a centre lip into our end caps for additional rigidity. It also looks more aesthetically pleasing than a flat cap. All of our exhaust outlet spouts are pressed into our end caps on this same fly press. We have specific press tools and jigs which we have made here for the different exhaust ranges.
We use our smaller Sweeney & Blocksidge number 2 fly press to press the inlet spiggots into our end caps. Once the inlet and outlets are pressed into the end cap, the joint is fully tig welded on our welding rotator for a perfect seal but that's a whole other video blog! Our Norton fly press is permanently set up with a slotting punch and die tool which we use to punch the slots into our link pipes and inlet spiggots.
Our UK road legal exhausts are stamped with the appropriate BSAU mark - BSAU 193-T3/1990 - and the stamping of this reference number on the rivet bands is also done in house. The punch tool used was manufactured by an English engineering company who specialise in making punches and dies to customer requirements.
Check out our short video and see for yourself...
Interested to see more..? Check out our other blogs of manufacturing demonstations and if you wish to learn more about Fuel Exhausts overall, check us out here.