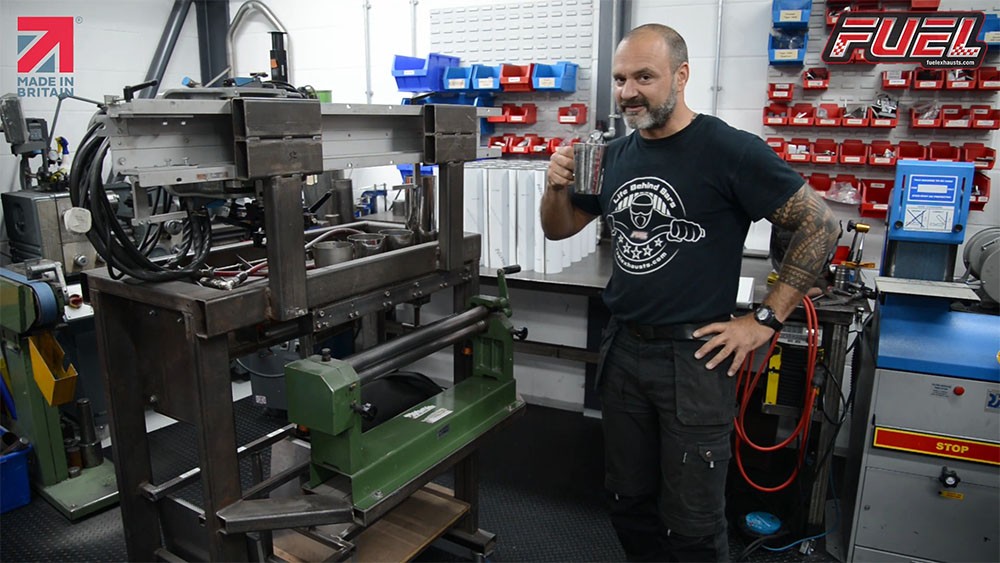 Rolling & Welding Stainless Exhaust Sleeves
Posted in Industry Blogs
Part of our Fuel Friday series...
Ever wondered how your aftermarket exhaust silencer body is made? Read on as we tell all about the way we produce our exhaust sleeves...
Every stainless (and titanium) blank is sheared to the appropriate calculated size that we require to ensure a perfect fit on our end caps.
Once the blanks arrive at our workshop, they are checked to ensure a square cut and for size accuracy.
Each blank is then cleaned on both sides with evaporating spirit before slicing the protective polycoating from each edge. This is so that there is raw material on view to weld. The edges of the blank which will be welded together, ie. the weld prep area, are also cleaned to ensure no contamination enters the weld area. When you have hundreds to do, this part of the job is monotonous and can take quite a while.
Once prepped, the blanks are put through our manual rollers. Many of the larger aftermarket motorcycle exhaust brands have all singing, all dancing, fancy automated machines to roll their tubes. Not us... it is pure hard manual graft here! With the help of the rollers, of course!
Our blanks are now tubes! Each tube is then tack welded at each end to make it easier to position and to prevent blow out during the seam welding process.
The tube is manually fed into our seam welding machine where it is butt welded autogenously (this is a fusion weld without any filler material). The machine leaves a perfectly straight continuous seam weld from one end to the other and the weld has 100% penetration.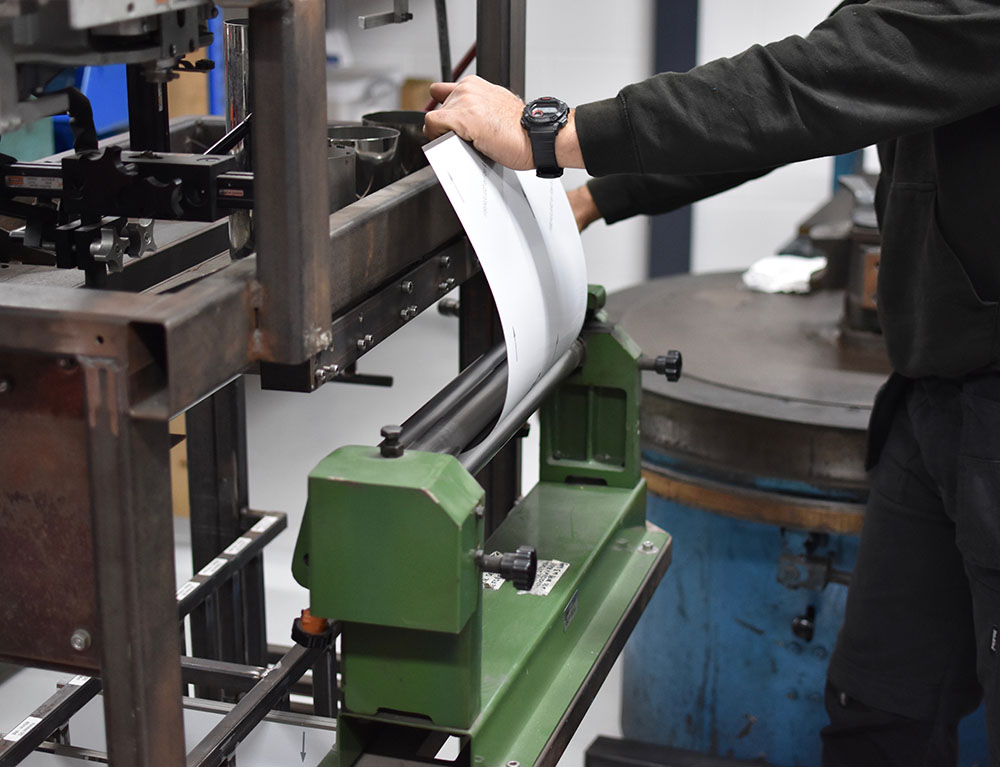 Enough explanation, you can't beat seeing it for yourself... Take a look at the video below to find out all the details involved in this process.
Interested to see more..? Check out our other blogs of manufacturing demonstations and if you wish to learn more about Fuel Exhausts overall, check us out here.